Bangladesh | call for Crack International Art Camp 2018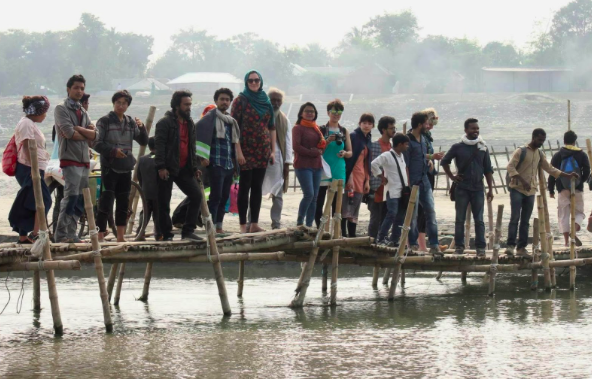 CALL FOR ARTISTS: CRACK INTERNATIONAL ART CAMP 2018 in Bangladesh. Organized by CRACK Trust
Who can attend?
CIAC is open for all art loving, cultural-minded people across the globe. It invites artists in a broad sense from visual or conventional art media to the multidisciplinary periphery (poets, writers, journalists, singers or musicians, film makers and so on).

Even though there is no age limitation to become a CIAC participant, young artists will be given priority.

The CIAC is targeted to adventurous and enthusiastic persons who can accept challenges to comfortable living. People accustomed to luxurious suite and feasts are firmly discouraged to join the CIAC. The camp is held in a rural setting where the food, accommodation and day-to-day experience is enjoyed by sharing common resources with fellow artists and community people.
Application Deadline: 30 August 2018
Finalist Announcement: 30 September 2018
Camp Date: 25-30 December 2018
Open Day: 30 December 2018
Venue: Smaran Matsya-beej Khamar, Rahimpur (adjacent to Dhaka-Kushtia highway), Kushtia, Bangladesh.
Please download the information for all details on how to apply and what is provided CALL%20FOR%20ARTISTS%202018.pdf