Athens Photo Festival | open call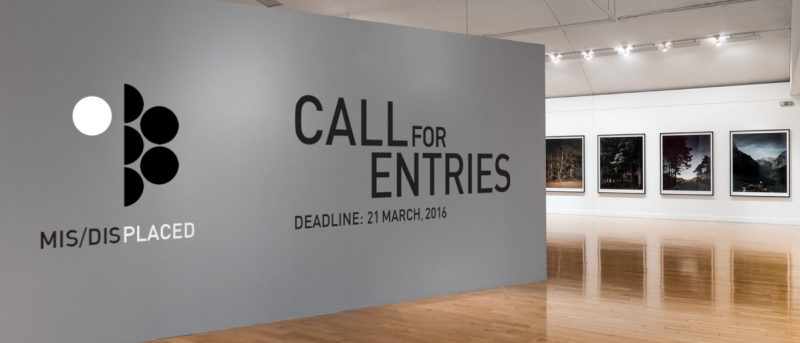 Submissions are open 
for the 2016 Athens Photo Festival, on the theme:  [mis/dis]placed. At the core of the Athens Photo Festival is an open submission process which welcomes artists/photographers, collectives, curators, galleries and organisations from all over the world to submit their work to be considered for the main exhibition programme.
The selected projects will be exhibited during June and July 2016, at the Benaki Museum, one of the oldest and most prestigious museums in Greece. The Festival also accepts submissions for its screening programme and photobook show as well as for the Young Greek Photographers 2016 exhibition.
Entry Deadline: Monday 21 March 2016


Main Theme: [mis/dis]placed


International Open Calls - 
There are three main categories for submission:
• Main Exhibitions
• Screenings
• Photobook Show


Athens Photo Festival - International Festival of Contemporary Photography & Related Media




Athens Photo Festival is the leading international festival of photography in Southeastern Europe. Exploring critical issues relevant to our times, our programme works within an international, national and local context, encompassing a variety of activities designed to reflect the diversity of contemporary photographic practice, and to create opportunities for exchange of dialogue, artistic expression and international engagement.

The 2016 main programme will be comprised of a series of solo and group exhibitions, presenting a wide spectrum of works selected through an international open call for proposals in combination with invited artists. At the core of the festival is a range of events, including portfolio reviews, screenings, talks and discussions, workshops, and various participatory projects and ephemeral projects. In addition to the main venue-based programme, the festival encourages community involvement through satellite exhibitions in various locations in the city.