Para/Site Art Space Hong Kong | curator position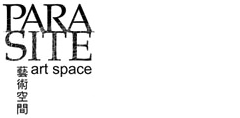 Para/Site Art Space, one of Asia's leading independent contemporary art institutions, with a sixteen year history in Hong Kong, is currently seeking a highly motivated and visionary curator. She/he would join Para/Site's growing team as a crucial member working with the Executive Director/Curator in taking the organization into its ambitious next phase of development.
The ideal candidate must distinguish her/himself through an original and critical approach to curating and must understand her/his work as a contribution to thinking about the field of art and its connections to our contemporary world. She/he should be prepared and excited by the prospect of participating in building Para/Site as an institutional model in a changing world and art world, understanding the artistic, intellectual and ethical implications of working locally and internationally from the city of Hong Kong.
Reporting to the Executive Director/Curator, the candidate's responsibilities will lie in the following areas:


assisting the Executive Director/Curator in establishing and executing the curatorial vision for Para/Site;


autonomously curating exhibitions and projects at Para/Site;


carrying out supportive and independent research, conceptualizing and developing content and articulating theoretical frameworks for Para/Site's projects;


providing crucial support in production coordination and editing processes;


together with the Executive Director/Curator, professionally representing Para/Site in the local and international contemporary art arena; maintaining professional and collaborative relationships with involved artists, critics, curators and institutional partners, liaising with the local community, audiences and media.


Requirements:


qualitatively relevant experience in curating, writing and researching in the field of contemporary art;


excellent intellectual, organizing and communication skills;


ability to work independently as well as in a small team;


knowledge and experience of working in Asia is essential, knowledge of Chinese (Cantonese or Mandarin) is a big plus. Excellent spoken and written English is a must.


Please send applications (including CV and a detailed description of a project you would like to realize at Para/Site) to Jenny Lam: jenny@para-site.org.hk by 11 March 2012. Para/Site is unable to accommodate phone inquiries.