ARKIPEL film festival Jakarta - call for films and Asian film curators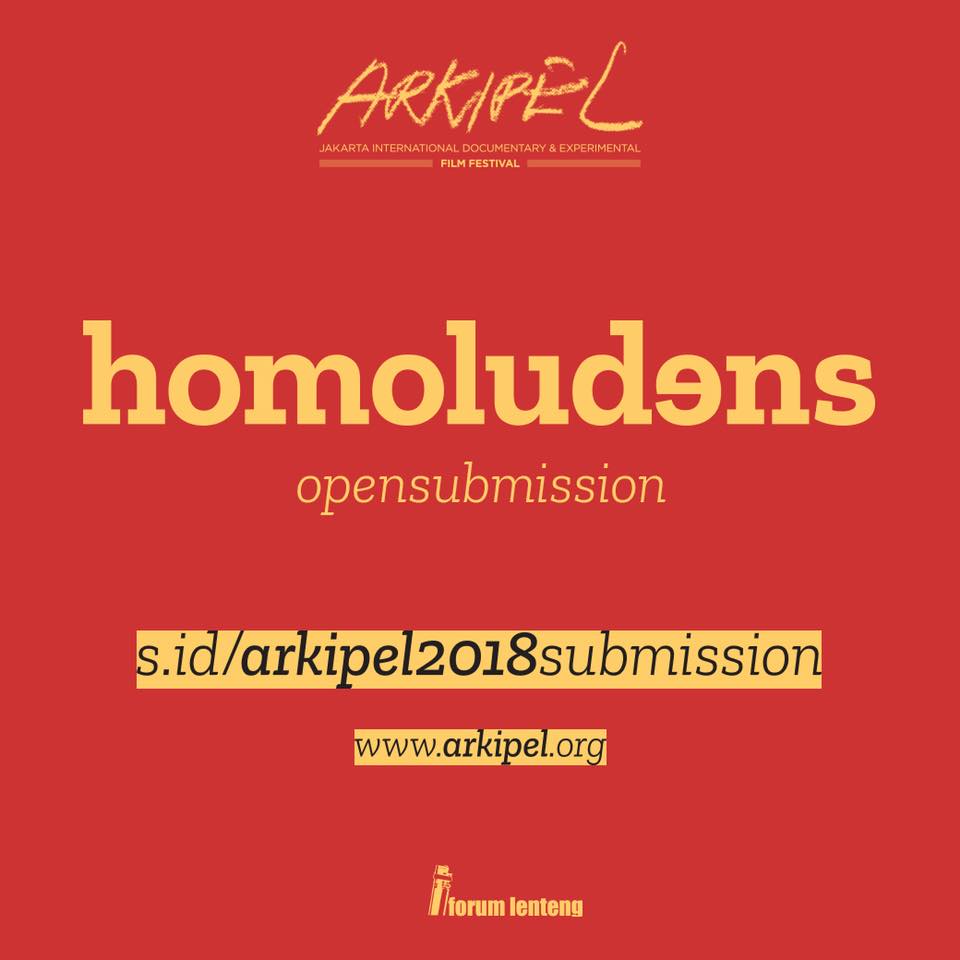 Arkipel - the 6th Jakarta International Documentary and Experimental Film Festival - announces open calls for film submissions and for the Asian Young Curator programme. The theme of the 2018 festival is homo ludens, looking at issues around the digital age and performative body.
The Asian Young Curator invites applicants to submit a film programme curatorial proposal with the theme homoludens. Applicants must be:
You must not be over 30 years old when this open call is opened.
Asian passport holder and you must be based in Asian countries.
Previous film curating/programming experience in any events is needed.
Film submissions: Submission to the Festival is open to short and feature length documentaries, experimental documentaries and innovative visual documentary productions. Applicants can submit more than one film.
FILM SUBMISSION DEADLINE: 15 APRIL 2018
ASIAN YOUNG CURATOR SUBMISSION DEADLINE: 30 APRIL 2018
ARKIPEL is intended to be able to deliver quality documentary (not TV documentary) and achievement of experimentation in cinema to Indonesian, Southeast Asian, and International audiences.