2023 Your-K Your–Asean Video Contest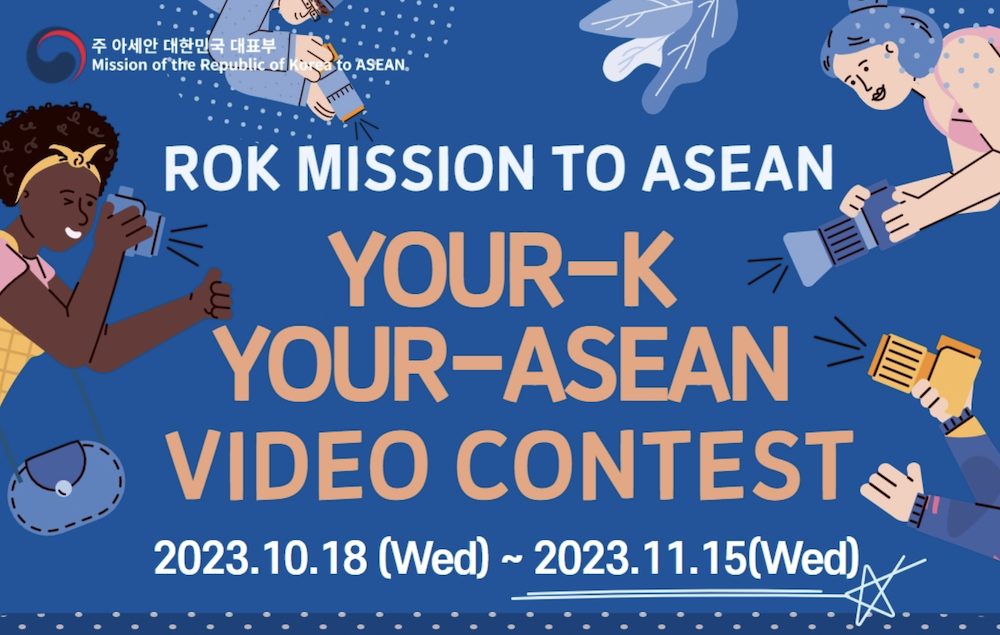 The Mission of the Republic of Korea to ASEAN is calling for videos from Korean and ASEAN citizens for the "Your-K! Your ASEAN! Short Video Contest", which aims to promote ASEAN–Korea relations.
Types of videos
All types of videos are allowed (Vlog, interviews, documentaries, and more)
Videos in English and Korean (if the videos are made in Korean, English subtitles are necessary)
Videos of up to 5 minutes
Who can apply?
Koreans and ASEAN Nationals
Individual or Team (up to 9 people)
Award
Prizes range from 100 USD to 800 USD.
Deadline: 15 November 2023