2022 ASEAN–Korea art and culture grants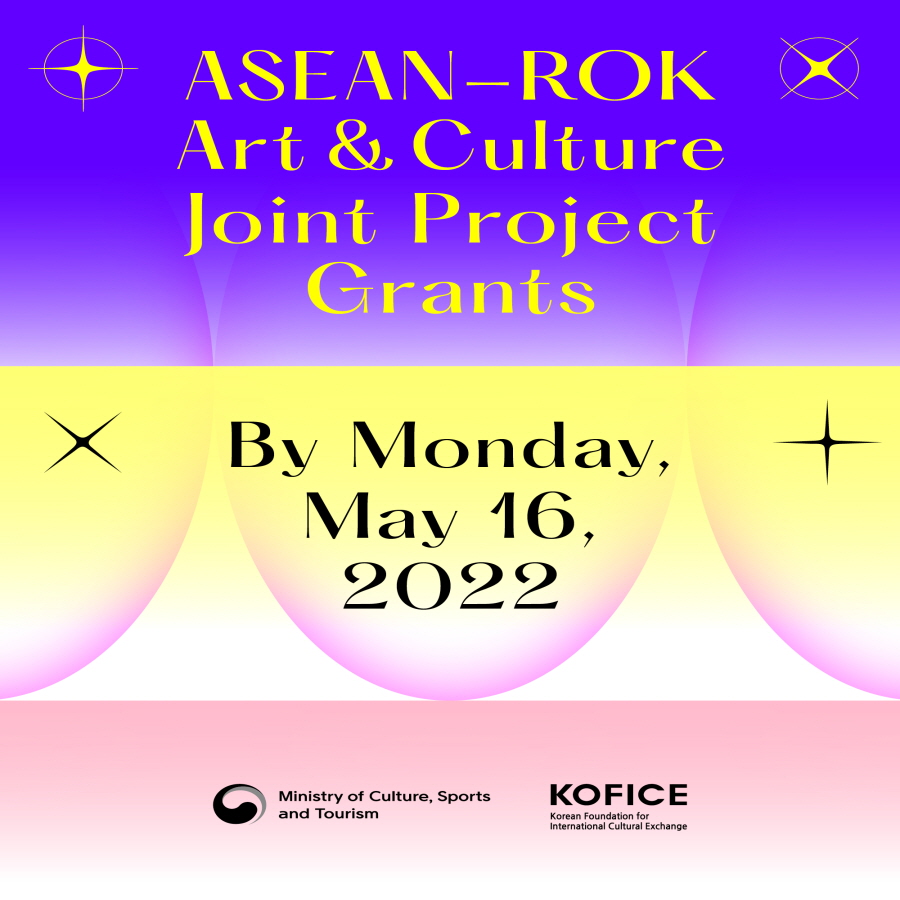 The Korean Foundation for International Cultural Exchange (KOFICE) calls for projects from Korean organisations for art and culture projects between ASEAN countries and Korea.
The grants are intended to stimulate a meaningful partnership between ASEAN countries and Korea in the field of art and culture and activities can include research, workshops and showcases.
Up to four projects will be selected, with up to 30 million KRW awarded for each project. The grant covers project operating costs and domestic and international travel.
Eligibility
Institutions or organisations that have a keen interest in the ASEAN–Korea community and that are able to collaborate with experts (organisations) from at least one of the ASEAN countries.

Participants must include artists, planners and technicians from both ASEAN and Korea.

ASEAN participants must participate in 50 percent or more of the project.

Deadline: 16 May 2022
KOFICE is an institution in charge of international cultural exchange under the Ministry of Culture, Sports and Tourism.