28 Nov 2017 - 04 Mar 2018
"The Age of Discovery": Exhibition of Asian Ceramics Found in the Maritime Silk Road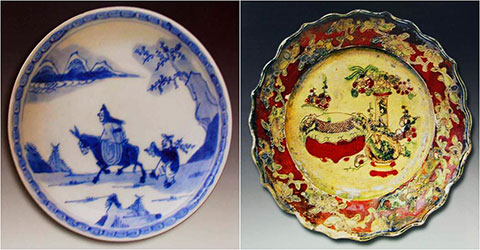 The
Vietnam National Museum of History (VNMH)
, an ASEMUS member, and Korea's
National Research Institute of Maritime Cultural Heritage
have co-organized a special exhibition entitled
"The Age of Discovery: Asian Ceramics Found Along the Maritime Silk Road"
. It can be visited at the National Research Institute of Maritime Cultural Heritage in Mokpo city, Korea, between
28 November 2017 and 4 March 2018
. The exhibition aims to introduce the heritage of Vietnamese maritime culture to the Korean public and to an international audience. To this end, organisers selected
309 artifacts from the most outstanding collections of five shipwrecks excavated in the Vietnamese sea
and stored at VNMH. "The Age of Discovery" serves to highlight Viet Nam's important geo-political, geo-military and geo-cultural position in the region, which has led to significant economic and cultural exchanges. Over the millennia of history, through a process of creative work, the
Vietnamese people have created a treasure of rich maritime cultur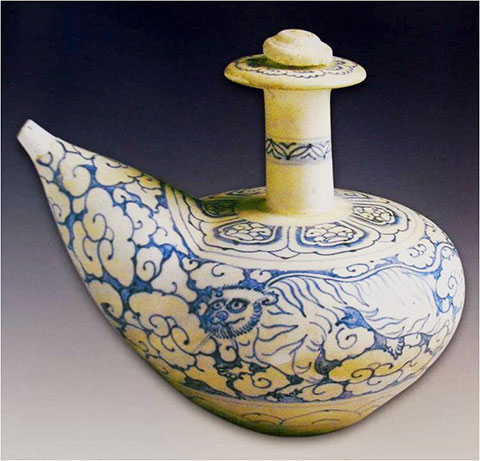 al heritage
with many forms of tangible and intangible culture such as festivals, customs, beliefs, an ancient trading port system, old towns, etc.
Many shipwrecks have been discovered in the Vietnamese sea, six of which have been excavated by the VNMH teams
: Hòn Cau shipwreck (Bà Rịa - Vũng Tàu), Hòn Dầm shipwreck (Kiên Giang), Cù Lao Chàm shipwreck (Quảng Nam), Cà Mau shipwreck (Cà Mau), Bình Thuận shipwreck (Bình Thuận), Bình Châu shipwreck (Quảng Ngãi). The results of excavation research have determined the size and technology involved in ship-building. These ships have
carried ceramics from China, Japan, Thailand
, especially in the Cu Lao Cham shipwreck, where a large number of Vietnamese ceramics originating from Chu Dau kiln (Hai Duong) and Thang Long kiln (Hanoi) were collected. This partially shows
Viet Nam's active position and role in the history of international trade in Antiquity and the Middle Ages
, when ceramics were one of the country's main exports.
Held in the context of a 2015-2020 cooperation programme between Korea and Viet Nam, "The Age of Discovery" is also an opportunity for both countries to exchange experience
s
, develop new publications, train specialists in the field of underwater archeology
,
and initiate research
and excavation projects.
For
additional information
about the exhibition and its contents, please read Lê Văn Chiến's article, translated by Chu Bich, available on VNMH's website at
http://www.baotanglichsu.vn/subportal/en/News/Special-exhibition/2017/12/3A925045/
Pictured above: blue and white ceramics and multi-colour ceramics, found at the Hòn Cau ancient ship; and blue and white ceramic Kendy, from the Cù Lao Chàm ancient ship