30 Sep 2014 - 16 Nov 2014
Exhibition: "In Blue and White: Porcelains of the Joseon Dynasty" | Korea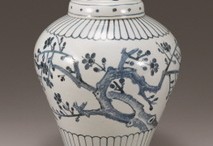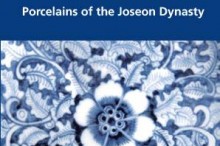 The
National Museum of Korea
, an ASEMUS member, is holding an exhibition entitled
"In Blue and White: Porcelains of the Joseon Dynasty"
from 30 September to 16 November 2014 in the Special Exhibition Gallery. This exhibition, which mainly focuses on the combination of crafts and painting essential to the contemporary royal aesthetic consciousness, will be
the largest showcase of white and blue porcelain held in South Korea so far
. The exhibition displays blue and white porcelains of the finest quality dating
from the Joseon Dynasty and the Japanese Imari porcelain wares
, as well as the
porcelain masterpieces from China's Ming Dynasty
from the Tokyo National Museum, Idemitsu Museum of Arts, and the Museum of Oriental Ceramics, Osaka.Within South Korea, major works of blue and white porcelain from the National Palace Museum of Korea, Leeum Samsung Museum of Art, Horim Museum and 14 other institutions are being presented together. From the museum storage of the National Museum of Korea,
relics that have never been made public since the Japanese Colonial era are also displayed
. Paintings of Kim Whanki and Lee Ufan, as well as modern blue and white porcelains and many other relics are included in this exhibition.
The total number of artworks sums up to 500 pieces
. The exhibition covers the story of
when the blue and white porcelain was first introduced to the Joseon Dynasty after its first appearance in China's Won Dynasty
, then evolving into a high-tech, high value-added product in both the 18
th
and 19
th
centuries in Japan and Europe. Joseon Dynasty selected white porcelain as the King's plate and the Joseon Royals' white porcelain was produced from one of the official kilns in Gwangju, Gyeonggi-do, a branch institute of
Saongwon
(a government office that was built to direct food supplies within the palace for the king during the Joseon Dynasty).
On these white porcelains, painters serving the royal palace would paint drawings with cobalt-blue pigments
. White porcelain reflected the Neo-Confucius spirit of the nobility that established the Joseon Dynasty, whereas blue porcelain was a high-quality product that represented the class of the Joseon Dynasty's quality of art and taste. With the system of porcelain production that continued throughout the Joseon Dynasty, the Joseon blue and white porcelain could maintain its high-level craftsmanship and mirror the royal taste. The Joseon blue porcelain is in the center of the manner code set by the Joseon Dynasty, while fully reflecting the Aristocrats' and the Literati's tastes, dreams and wishes of their time, especially their wishes for longevity and good luck. Sometimes in grace and sometimes in extravagance, it kept its dignity alive. Such Joseon Dynasty's aesthetic taste passed through the 1950s Korean Formative Arts Research Institute
,
and to this day still continues to exist in modern paintings and ceramics.
Further information:
http://www.museum.go.kr/program/show/showDetailEng.jsp?menuID=002002001002&back=showIndexlisteng2&searchSelect=A.SHOWKOR&showCategory1Con=SC1&showCategory2Con=SC1_1&showCategory3Con=SC1_1_2&pageSize=10&langCodeCon=LC2&showID=9833#