Gyeonggi Provincial Museum, Korea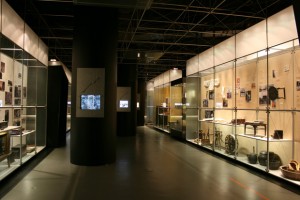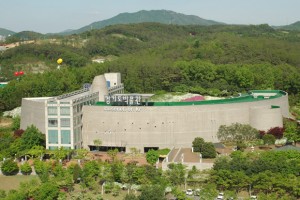 The Gyeonggi Provincial Museum (GPM) was founded in 1989 in order to promote the cultural and historic development of ancient Korea. It was opened to the public in June 1996 after a new building completed in November 1995. GPM is a non-profitable public institution, funded by the Gyeonggi Province which is the largest province in South Korea.
The museum is dedicated to the permanent and special exhibition, collection management, conservation, research, archaeological excavation and public education. GPM sits on a 41,394.91㎡ open space and its floor areas amounts to 10,153.34 ㎡. Construction of the building started in February 1993 and completed in November 1995. The building consists of six permanent exhibition halls, one special exhibition hall and other facilities including auditorium, woodblock printing lab and storage in three stories above and one underground.
GPM plays a central role in developing the province's culture by collecting, studying, preserving, and exhibiting cultural heritages discovered in the area.
It promotes community awareness of the province's cultural resources through collection, preservation, and exhibition of cultural properties. The museum also works to develop and publicize the unique historical and cultural identity of Gyeonggi. In line with the current trend toward globalization, the museum also holds an annual exhibition devoted to international cultural exchanges to address the increased demand for global culture among the community.
GPM is an open space for Gyeonggi citizens to experience and take part in diverse cultural events. The museum continues to dedicate itself to becoming not only a leading local museum, but also a museum of global interest.
Gyeonggi Provincial Museum hosted the ASEMUS Executive Committee meeting in September 2007. The meeting was held to establish ASEMUS's future plans and development. GPM hopes to continue work with ASEMUS to achieve valuable projects in the future.
Collection size:
16,435 pieces
Collection
: Gyeonggi Provincial Museum owns about 16,435 pieces which are purchased, donated or excavated. The collections include Korean archaeological artifacts(816 pieces), ceramics(999 pieces), paintings & calligraphy(380 pieces), Buddhist sculpture(165 pieces), Buddhist paintings(19 pieces), old book & document(5,153 pieces), metalwork(1,789 pieces), folk arts & ornaments(5,900 pieces),  medical artifacts(129 pieces) and others(1,085 pieces). Among them are some important ancient ceramics as well as stone and bronze tools which illustrate the significance of the Gyeonggi Province in the ancient history of Korea. Others are celadons and porcelains that represent the culture of the Middle Age of Korea. Old documentary scrolls, folk costumes and paintings are also essential parts of the museum collection.