from - to
27 Sep 2012 - 30 Sep 2012
Sweden | Trans Europe Halles meeting on Independent Culture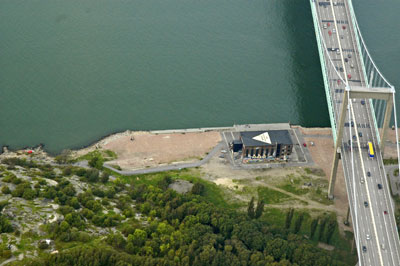 '
Bottom Up! - Independent Culture and Its Impact on Politics and Society'
is the theme of the next Trans Europe Halles meeting, 27-30 September, to be held at Röda Sten Art Centre & Konstepidemin, Gothenburg, Sweden. Independent culture can be a powerful lobbying force in political discourse and in various processes of change such as urban planning, it is unfortunately not always on the agenda. Through a number of workshops and interactive presentations at this meeting, we will investigate and develop new, far-reaching methods and approaches aiming at creating an impact on audiences, policy-makers and the public. This may involve mobilizing advocacy campaigns, learning about public policy and decision-making or how to use artistic expression as a means of attract public attention. All these action initiatives come from the Bottom Up, instead of from the Top Down, where free culture must adapt to the decisions made from above. Through examples and lively discussions, the conference will illuminate the value of culture. It will also inspire independent cultural operators to engage in direct action.
Download the programme here.
Please note that this is not the final version.
Trans Europe Halles (TEH)
is a European Network of Independent Cultural Centres that connects pioneering cultural actors of Moscow, Budapest and Belgrade with creative forces in Amsterdam, Helsinki and Berlin – to mention a few.  It is a network of independent cultural centres offering a dynamic forum for ideas, collaborations, and mutual support in the pursuit 
of intercultural exchange, understanding and artistic freedom. The network currently has 52 Members and 19 Friend organisations in 29 European countries. Founded in 1983, the network now brings together more than fifty multidisciplinary and socially engaged member centres throughout Europe. Most centres are located in buildings from industrial heritage and have taken important action in challenging established cultural policy.
Image: Roda Sten Art Centre, Gothenburg