from - to
04 Jun 2020 - 07 Jun 2020
Denmark | Cultural Impact Now! conference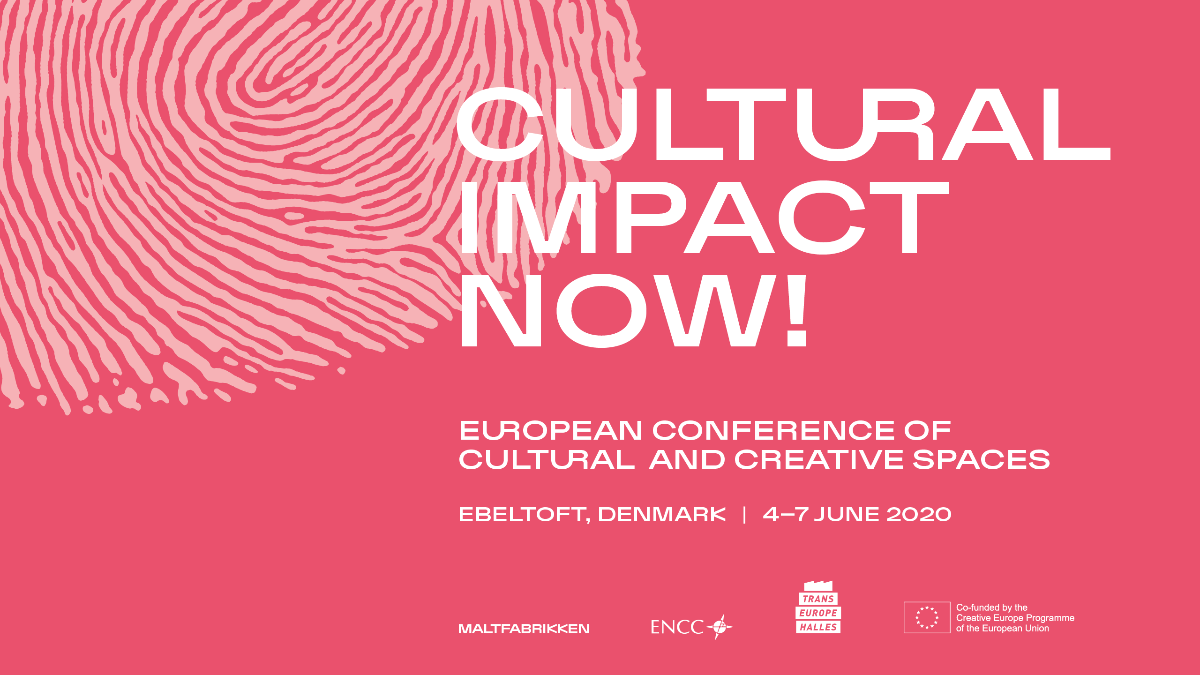 Cultural Impact Now! - the European Conference of Cultural and Creative Spaces takes place in Ebeltoft, Denmark on 4-7 June 2020. The conference is the first joint event of its kind for both independent and public European cultural and creative spaces, and is created in collaboration between Trans Europe Halles (TEH), The European Network of Cultural Centres* (ENCC), and a TEH-member Maltfabrikken.
The conference is open to members of the ENCC and TEH networks as well as other actors and stakeholders, such as policymakers, researchers, and other professionals from the cultural and creative sector.
What kinds of impact are cultural organisations making? How are they contributing to a more diverse, just and inclusive society? How can they co-create positive societal change? How are they monitoring their own footprint? And what are the most effective ways to communicate these impacts?
This is the essence of what we will be exploring together on 4-7 June in Ebeltoft, Denmark. Cultural Impact Now! is the biggest event of its kind in Europe, bringing together 400+ professionals from independent and public cultural centres and policymakers. Together we will learn about, discuss and evaluate the impact of arts and culture from a critical and holistic perspective. If you work at a cultural and creative space — no matter what type — this is the most important event for you this year!
What to expect?
An unconventional, engaging and inspiring conference that invites participants to explore and co-create.
A program offering a variety of keynote speeches, workshops, debate and dialogue in an artistic and creative setting.
A unique opportunity to meet peers and policymakers from all across Europe, to share knowledge and debate on the impact of arts and culture on people's lives, communities, cities and societies.