from - to
21 Apr 2018 - 04 Nov 2018
Sweden - Chiharu Shiota exhibitions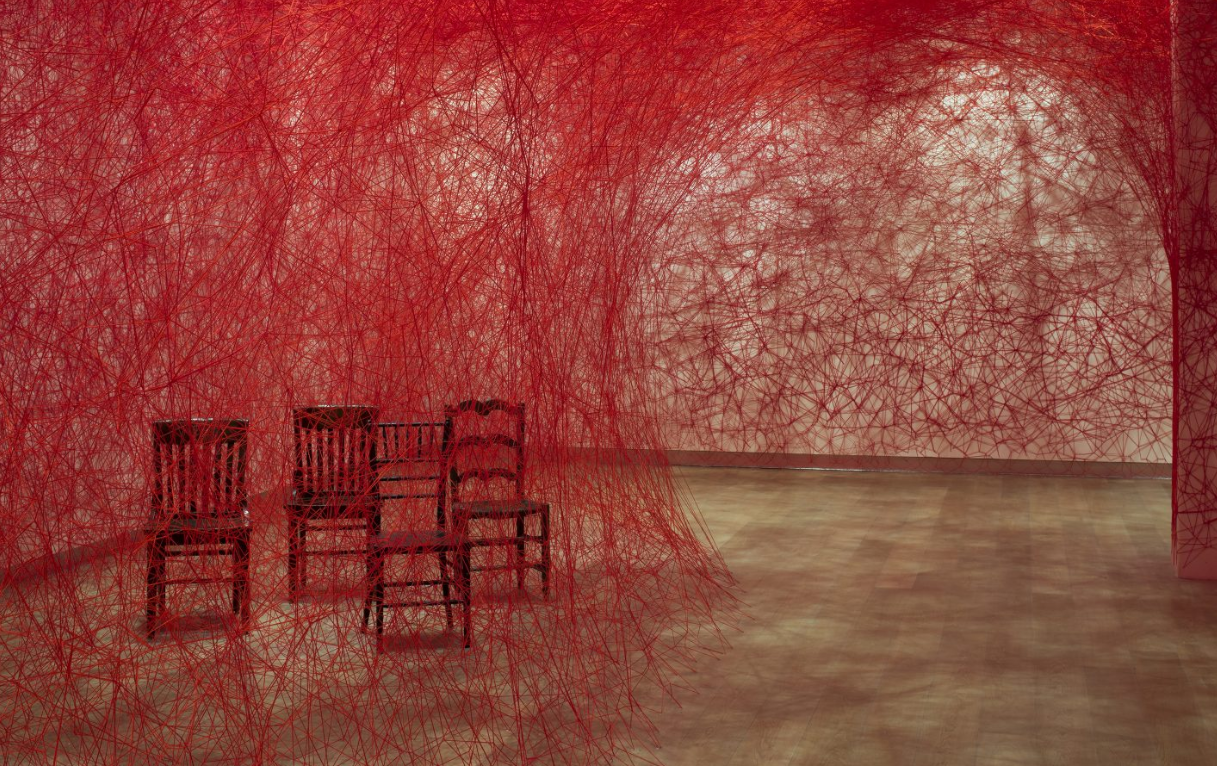 Chiharu Shiota, the Japanese artist now based in Berlin, creates distinctive large-scale immersive contemporary art installations. Selected to represent Japan at the 2015 Venice Biennale, she has two major exhibitions in Sweden this year, including her first comprehensive museum exhibition in Sweden at the Gothenburg Museum of Art.
Apr 21 - Sep 30, 2018: "The Distance" solo show, Göteborgs konstmuseum, Gothenburg Museum ofArt, Gothenburg / Sweden
This spring, the Gothenburg Museum of Art presents a solo exhibition featuring the internationally renowned artist Chiharu Shiota. The works of Chiharu Shiota (b 1972) incorporate performance, sculpture and drawing. She is well known for her complex and poetical webs of wool yarn, in which she intertwines and crosses threads from floor to ceiling.
Shiota was born in Osaka, Japan, but has lived and worked in Berlin since 1996. She had her major breakthrough on the international art scene at the Venice Biennale 2015. In the exhibition The Distance, Shiota's artistry is presented in a comprehensive museum exhibition for the first time in Sweden.
May 6 - Nov 4, 2018: "Chiharu Shiota" solo show, The Wanås Foundation - Wanås Konst, Knislinge / Sweden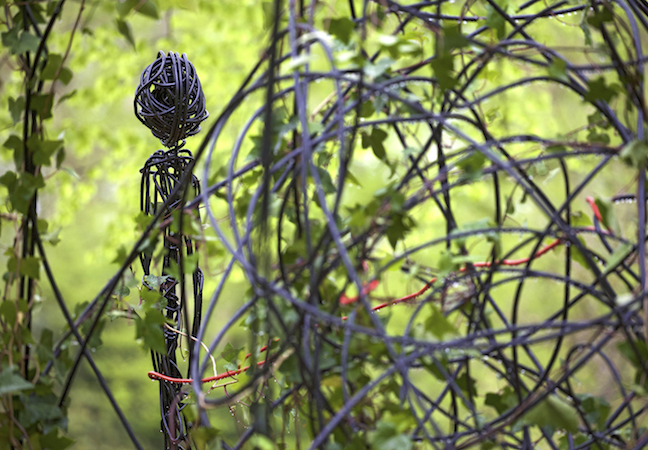 Chiharu Shiota, Relationality, Wanås Konst 2018. Foto/Photo Mattias Givell.
Wanås Konst Center for Art and Learning produces and facilitates art that challenges and transforms our view of society, outdoors in the landscape around Wanås in Skåne. In addition to the permanent collection, comprehensive temporary exhibitions are displayed both indoors and outdoors, with accompanying programmes including tours, artist talks, and workshops for a broad audience. Wanås Konst produces site-specific, international contemporary art and learning while following its main tenets of innovation and access for all. The sculpture park and permanent collection consist of around 70 site-specific artworks in the landscape that have been created especially for Wanås Konst.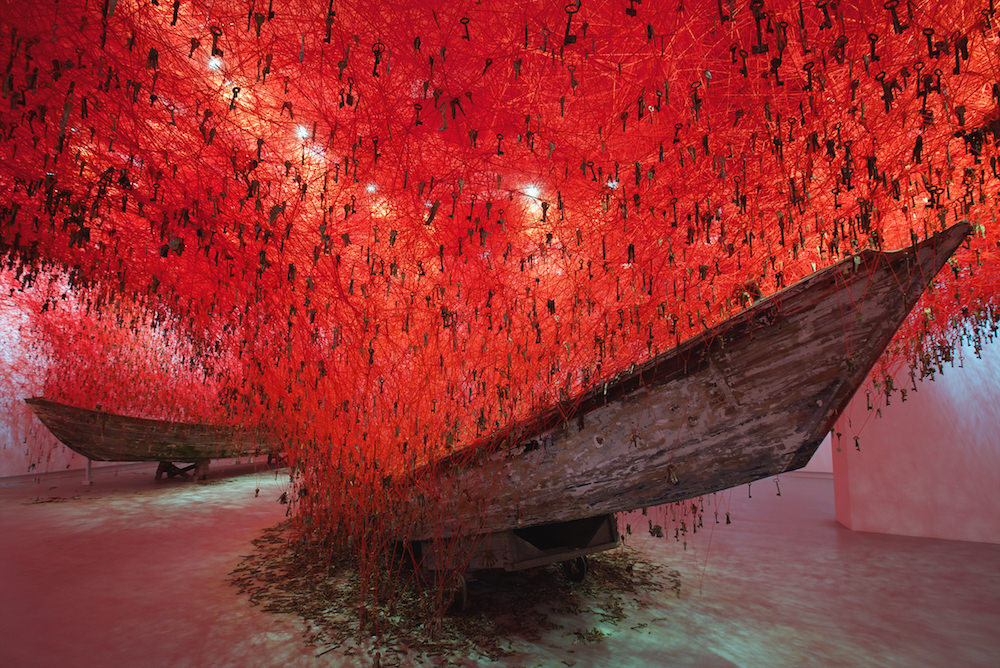 Image: "The Key in the Hand", 2015, The 56th International Art Exhibition - la Biennale di Venezia, Venice/Italy, photo by Sunhi Mang
Chiharu Shiota's work can also be seen in the UK this summer with a solo show at the Yorkshire Sculpture Park:
Mar 30 - Sep 2, 2018: "Beyond Time" solo show, Yorkshire Sculpture Park, Wakefield / UK
Chiharu Shiota will also have a solo exhibition at the Art Gallery of South Australia, Adelaide, August - October 2018