from - to
29 May 2016 - 06 Nov 2016
Contemporary Asian art exhibitions in France and England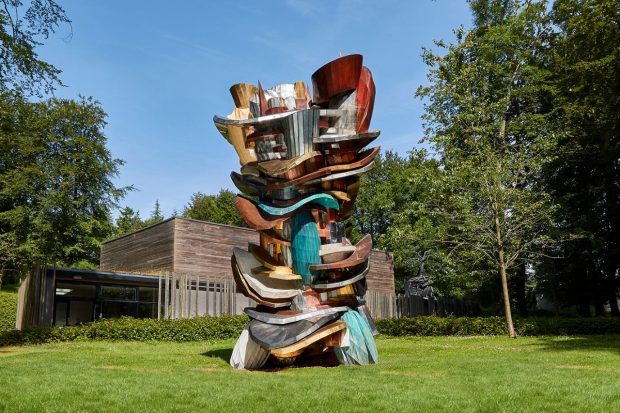 This summer visitors in France and England can enjoy exhibitions featuring contemporary Asian artworks in and around spectacular open air settings. The
Cass Sculpture Foundation
at Goodwood in southern England presents 
A Beautiful Disorder
with 16 monumental outdoor sculptures by artists from China. The
Château La Coste
wine and art centre in the south of France has an exhibition by Lee Ufan, alongside permanent works. Commissioned artworks by artists from Asia can also be seen at the international outdoor sculpture park the
Domaine du Muy
in Provence.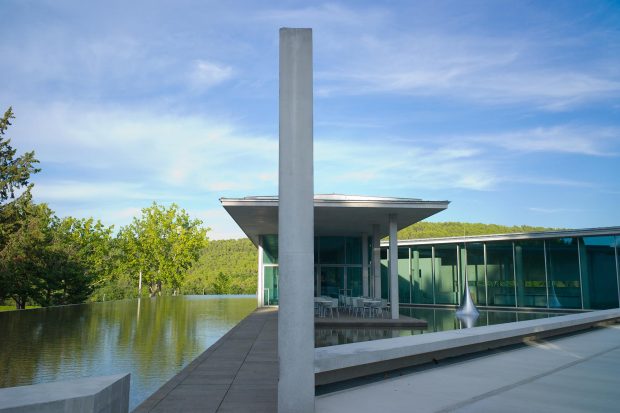 Tadao Ando, ART CENTRE 2011
Tadao Ando conceived the Art Centre for Château La Coste. The building adopts many of the Japanese master's signature elements to create an extraordinary experience of light and space in nature. A vast infinity pool of water hides an underground car park and provides a spectacular stage for an upper level that is laid out on a V-shaped plan. Château La Coste, in collaboration with Lisson Gallery and galerie kamel mennour, is delighted to present an 
exhibition of new and recent work by Lee Ufan
(29 May - 24 September). Housed within a custom-built gallery space designed by French architect, Jean Michel Wilmotte, this is the second exhibition in Château La Coste's art programme.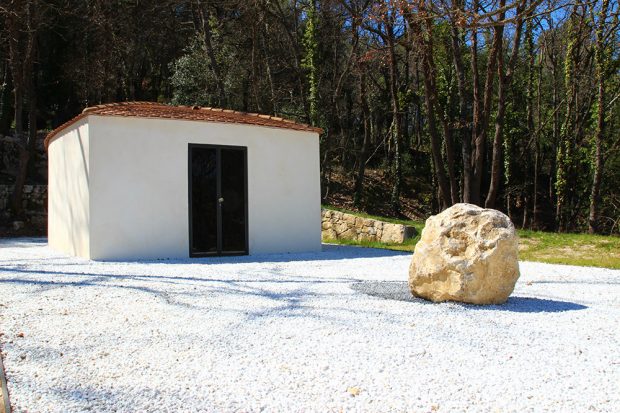 Lee Ufan, HOUSE OF AIR 2014
Lee Ufan's solo exhibition at Château La Coste, the Korean artist's first in France following his presentation at the Palace of Versailles in 2014, is in many ways an extension of "House of Air", a permanent commission unveiled at the château in 2014. You can go on an
art and architecture work
and view other artworks commissioned for the site.
3 July—6 November, 2016, Goodwood, West Sussex, England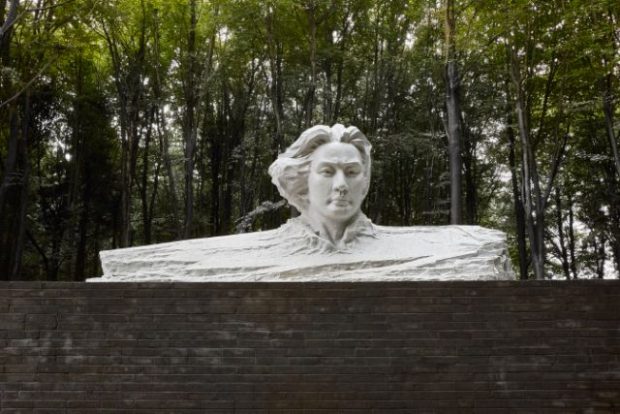 Song Ta, Why do they never take colour photos?, 2016
Cass Sculpture Foundation is delighted to present A Beautiful Disorder, the first major exhibition of newly commissioned outdoor sculpture by contemporary Greater Chinese artists to be shown in the UK.
From July 2016, sixteen monumental outdoor sculptures are on display throughout the grounds of CASS. These artists employ a variety of ambitious sculptural techniques across a range of materials including bronze, stone, steel and wood.
Wang Yuyang, IDENTITY, 2016
The historical relationship between English and Chinese landscape aesthetics is the starting point and inspiration for these contemporary Chinese and Greater Chinese artists. The title of the exhibition,
A Beautiful Disorder
, is a quote from an influential letter written by the Jesuit missionary and artist Jean-Denis Attiret in 1743 that had a tremendous effect on English garden culture. Attiret used the term to describe the ability of the Chinese garden to provoke violent and often opposing sensations in the viewer through a series of theatrical framing devices. The exhibition invites the viewer to reflect on China's past, present and future relationship with the world at large, and provides valuable insight into the state of Chinese culture, politics and society today from the perspective of some of its most dynamic and engaging artists.
Participating artists for A Beautiful Disorder include:
Bi Rongrong, Cao Dan, Cao Fei Cheng Ran, Cui Jie, Jennifer Ma Wen, Li Jinghu, Lu Pingyuan, Xu Zhen (Produced by MadeIn Company), Rania Ho, Song Ta, Tu Wei-Cheng, Wang Sishun, Wang Wei, Wang Yuyang, Zhang Ruyi, Zheng Bo and Zhao Yao.
Situated between Monaco, Marseille, and Aix-en-Provence, near St-Tropez and Nice, the Domaine du Muy is nestled between the Maures and Esterel Massifs. The Esterel's Mediterranean forest of cork oaks and pines stretches out over several hundred hectares. With its secluded valley, pools, and wild spaces, the Domaine du Muy sets the works in a space of exceptional natural beauty for their presentation each year in the summer. Programme: July - October 2016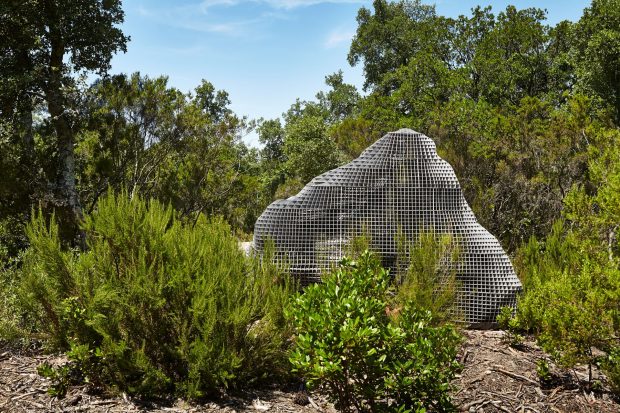 Sui Jianguo, Dream Stone, 2010 , Stainless sandy steel, Edition of 3 ex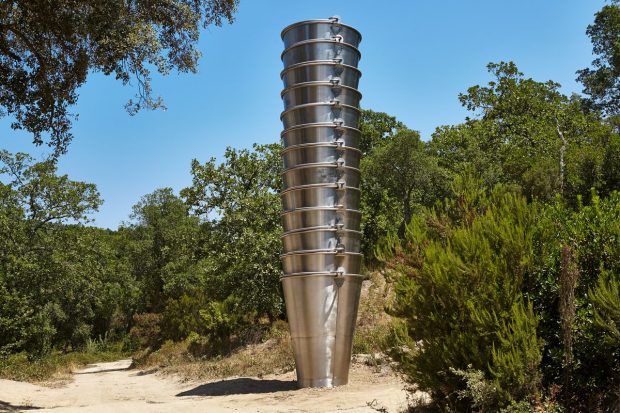 Subodh Gupta, A Giant Leap of Faith, 2006, Stainless steel, Edition of 3 ex