from - to
07 Mar 2015 - 11 Apr 2015
Singapore Tyler Print Institute | Ryan Gander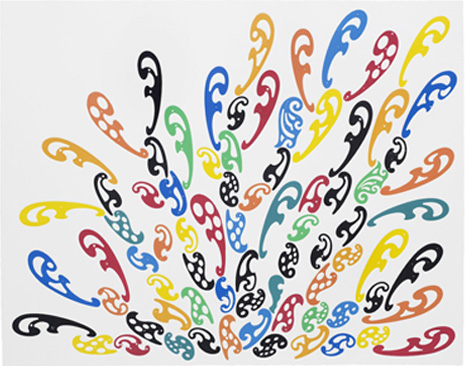 Singapore Tyler Print Institute (STPI) presents a solo exhibition '
Portrait of a blind artist obscured by flowers' 
by UK artist Ryan Gander (7 Mar - 11 Apr).  Composed around visual puzzles and unusually assembled objects, Gander's works are catalysts for thinking, constantly challenging accustomed conditions and viewer perceptions.
Watch the video
and see what Ryan Gander says about his residency at STPI, read more 
about Ryan Gander
, only the second artist from the UK to work at STPI, following the residency by UK sculptor and Turner Prize Winner Richard Deacon, who also happened to be Gander's art professor at university. STPI is an exceptional art resource, offering invited visual artists from around the world a unique pathway to work with master printmakers and technical facilities to develop their contemporary art practice in print and paper. An internationally renowned space in Singapore for conceptual developments in contemporary art practice in print and paper, STPI's Creative Workshop offers a dynamic residency programme for leading artists from around the world to experiment and push the boundaries of artistic creation with alternative methods and materials. Together with STPI Gallery, its critically acclaimed programme and exceptional workshop expertise, make STPI one of the best international destinations for contemporary arts in Asia. STPI is presented at several forthcoming international
art fairs
- connect with them in 2015 at:
Art Basel Hong Kong (14-17 March)
Art Paris Art Fair (26-29 March)
Art Basel, Basel (18-21 June)
Artists invited to work at STPI in 2015
include the renowned
Do Ho Suh
(Korea, UK-based) who has developed a complex new range of work involving thread drawings embedded in handmade paper - the works will be exhibited at STPI in November 2015; 
Heri Dono
, one of the best contemporary Indonesian artists; 
Jane Lee
from Singapore, challenging materials and techniques in painting; 
Jun Nguyen-Hatsushiba, 
born and raised in Tokyo and now currently working in Ho Chi Minh, Vietnam.
Image: Seriously Retinal/Serious Poke, Ryan Gander