Baltic Region pitches as a shooting location for international film industry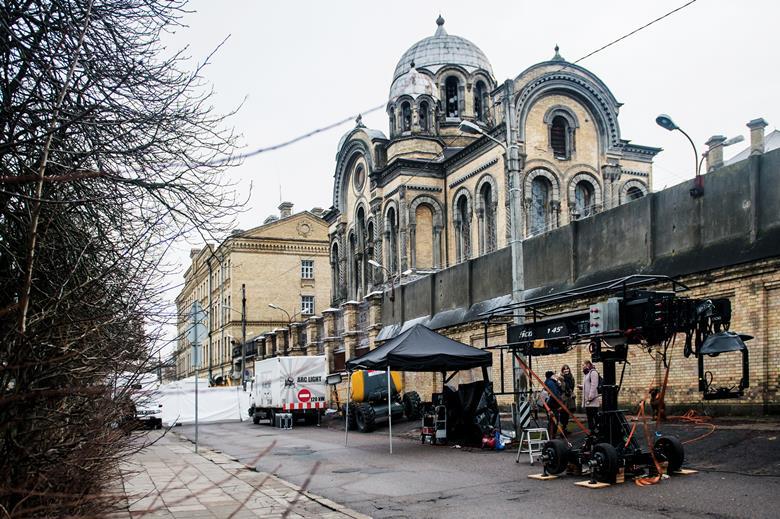 The heads of the national film institutes of Estonia, Latvia and Lithuania came together at the annual Industry@Tallinn & Baltic Event as part of the Tallinn Black Nights International Film Festival to pitch their countries as major film hubs to the international film industry.
The Baltic countries have opened up in the last two years as shooting locations for international productions from Christopher Nolan's Tenet through TV series Chernobyl, Young Wallander, and Rise Of The Nazis to international features including Hans Petter Moland's 2019 Berlinale competition title Out Stealing Horses and Sergei Loznitsa's Cannes competition title A Gentle Creature.
Producers have been drawn by financial incentives in each country and a wealth of locations on offer in each.
A brief overview is provided below - see full article in Screen Daily for further info
Estonia
Nele Paves, film commissioner at the Estonian Film Institute revealed the range of international projects that can be supported by the Film Estonia cash rebate (which has a total budget of €2m for 2021) has been extended to include interactive films aimed at distribution on small screens such as mobile phones.
Latvia
Neighbouring Latvia offers two co-financing programmes, the Latvian Co-Financing Fund and the Riga Film Fund, explained Inga Bleese, head of production at the National Film Centre of Latvia (NFC). They offer combined cash rebates of between 40-50% on eligible expenditure.
Lithuania
According to Deimantas Saladžius of the production department of the Lithuanian Film Centre (LFC), the country's tax incentive programme raised €6.8m from investors in 2019. HBO and Sky's Chernobyl was one of the productions to receive support from this, along with Yellow Bird's Norwegian political thriller series Occupied, Netflix's English-language Young Wallander, and international spy thriller series Hamilton.
Also, at the Black Nights International Film Festival 2020 - RUSSIA IN FOCUS:
For the very first time, the Russian presence at one of the largest European venues for audiovisual content will be super ambitious and on a grand scale. Under the RUSSIA IN FOCUS brand, the talented directors, actors, and producers, will present their projects in a number of the forum's sections.
RUSSIA IN FOCUS is a global presentation of Russian audiovisual content, film projects and creative talents at one of the key international co-production markets and producer's platforms, designed to build strong ties between Russian and international creative industry players. Supported by the Ministry of Culture of the Russian Federation and ROSKINO, the organization in charge of promoting Russian content worldwide, the Russian creative industries presents a variety of genres, styles, stories and a host of new names to the international professional audience.
Image: SOURCE: EUFCN | THE VILNIUS LOCATION FOR 'STRANGER THINGS'