from - to
03 Jul 2012 - 07 Jul 2012
Poland | Malta Festival | Asia-Europe theme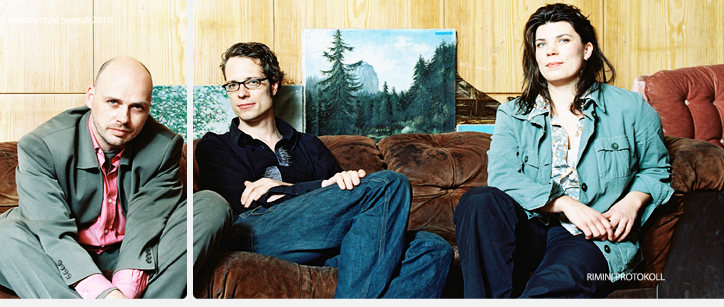 The Malta Festival in Poznan, Poland 2012 is conceptualised this year around the "Malta Idiom" of Asian Investments - reflecting on ambivalence and ambiguity in European-Asian relations. Festival runs 3-7 July 2012.
Akcje Azjatyckie / Asian Investments
is the Idiom of this year's Malta Festival Poznań. The Idiom Curator is Swiss artist
Stefan Kaegi
considered one of the major European theatre artists of the younger generation. As the curator of this year's Malta Festival Poznań Idiom entitled
Akcje Azjatyckie / Asian Investments
he will invite us to reflect upon what the concept "Asia" and "Asian" means to us today; to devote our attention to Asian investments, both the remote ones and those which are part of our everyday lives.
Check out the Malta Festival programme
of dance, performance, theatre, music, visual arts and film and the Forum (6-7 July). The
Asian Investments Idiom
will be the third theme of the MALTA: IDIOMS cycle initiated in 2010. It will also be the first attempt to carefully look, within the context of the Festival, at the cultures of Asia and their European transformations, especially those which are apparent in metropolitan environments and which absorb numerous national and cultural minorities. The Idiom will try to capture the fascinating European and Asian connections that are developing in concurrence with the global phenomena. These connections display a growing intensity and a mutual stimulation of development, albeit there is also a degree of ambiguity as they evolve in a difficult environment of a concurrent sense of displacement from and belonging to a given world. The diversity and the continuous diffusion of mutual influences may provide the key to the understanding and knowledge of the relationships and tensions between Asia and Europe, which are growing closer in an age of globalisation and communication that make boundaries indistinct. The dialogue in this IDIOM will be, therefore, held concurrently in a variety of languages, aesthetics and paradigms. Within the artistic projects we will be reflecting upon the specific character of the Asian approach to the city, society, work and culture – values and phenomena that are much appreciated by Europeans and the accomplishment of which is in the hands of the multicultural European-Asian communities. We will show the projects of Asian artists based in Europe and of European Artists based in Asia. These will provide a creative perspective on the cultural differences that both sides may learn from. An important part of the Asia/Europe Idiom will also be the two-day
Forum
which, every year, provides an opportunity for an intellectual discussion featuring theatre and cultural studies experts, philosophers and cultural critics.
Read more about the "Malta Idioms" artistic concept and ASIAN INVESTMENTS.
Image: Rimini Protokoll