2021 Media partnerships with culture360.ASEF.org announced!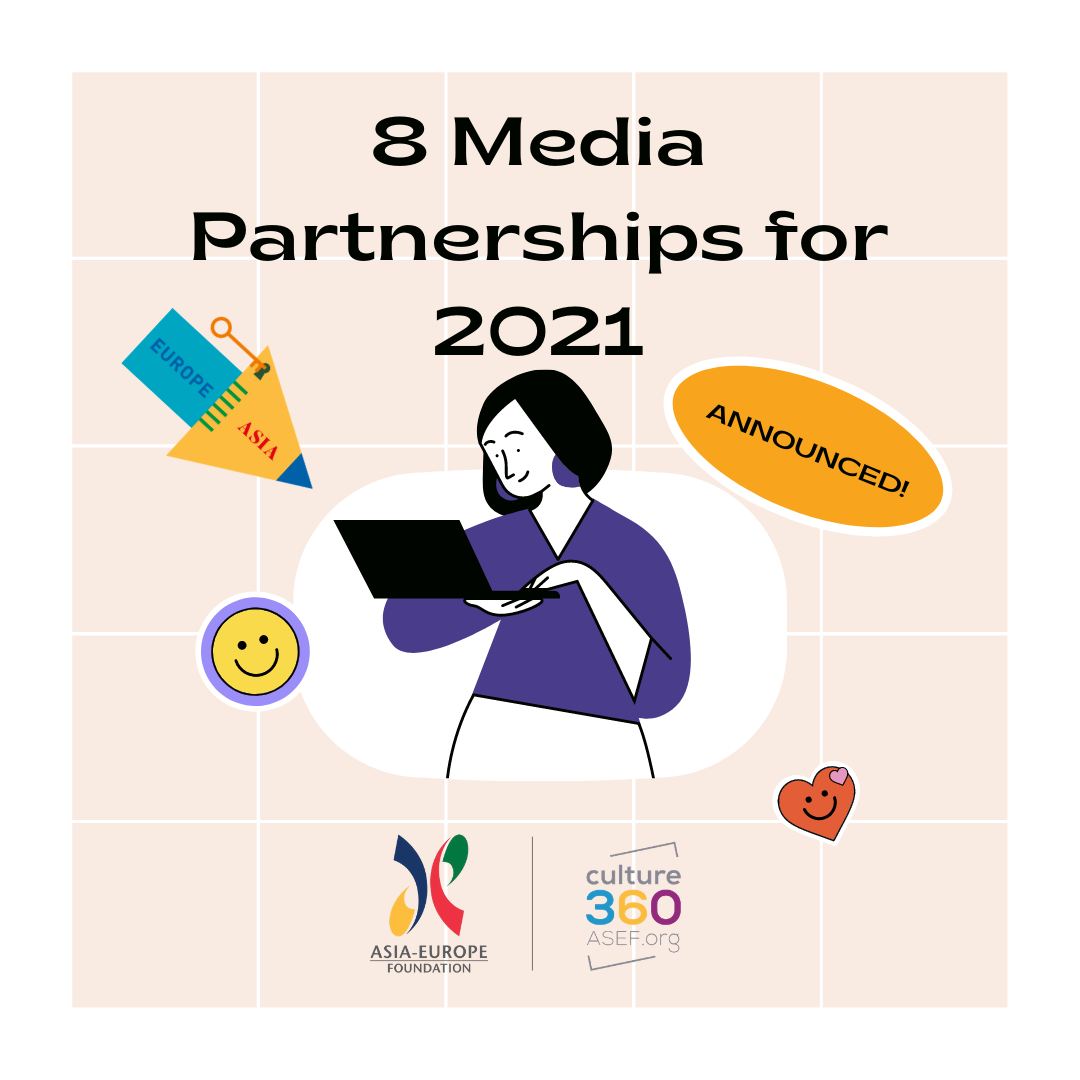 culture360.ASEF.org is pleased to announce the media partnerships with arts events across Asia and Europe for 2021. These new partnerships are the result of the open call for proposals for Media Partnerships launched in April 2021. Eight events will take place this year online and in Bangladesh, Belgium, Cambodia, China, Cyprus, Hungary, India, Malta, the Netherlands, Pakistan and Singapore, covering a broad range of arts topics. As media partner, culture360.ASEF.org will promote the selected events with articles, interviews and event posts on its website, social media channels and monthly newsletters.
1. Eurasia sustainable development Film Festival
Where: China, the Netherlands and online
When: November 2021
A film festival that promotes the concept of SDGs and enhances the awareness of films and documentaries related to sustainability.
2. Babel Sound World Music Artist Residency and Festival
Where: Balatonboglár, Hungary
When: 18-25 July 2021
An artist residency and festival held in July in Balatonboglár, Hungary, where musicians of world music and jazz collaborate with each other and perform to the public.
3. Novembre Numerique/ South Asian Digital Arts Festival
Where: India, Pakistan, Bangladesh and online
When: November 2021
A digital media art festival with artists, curators and researchers from France and South Asia.
4. Buffer Fringe Festival
Where: Cyprus and online
When: 8-10 October 2021
An experimental performing arts festival that challenges physical and artistic barriers, and creates opportunities for artists to meet and exchange ideas.
5. Spaces in Suspension
Where: Malta
When: October to December 2021
A photo exhibition to document the ruins of iconic hotels of the Maltese Islands, in an attempt to preserve these sites before further development erases them from collective memories.
6. Southeast Asian Arts Forum 2021 : Schoolhouse Mavericks
Where: Singapore and online
When: 28-30 July 2021
An Arts Forum that promotes renewed perspectives on the teaching and learning of the arts in Southeast Asia.
7. Chaktomuk Short Film Festival (CSFF)
Where: Phnom Penh, Cambodia and online
When: 23-26 October 2021
The first and largest short film festival in Cambodia, founded in 2012 and organised by Sunflower Film Alliance, a collective of young filmmakers.
8. KIKK Festival
Where: Namur, Belgium and online
When: 4-7 November 2021
An international festival of digital and creative cultures that explores the links between the fields of art, science and technology.
Want to partner with us? Take a look at our Partners Kit!