from - to
01 Jan 2023 - 25 May 2024
osloBIENNALEN First Edition 2019-2024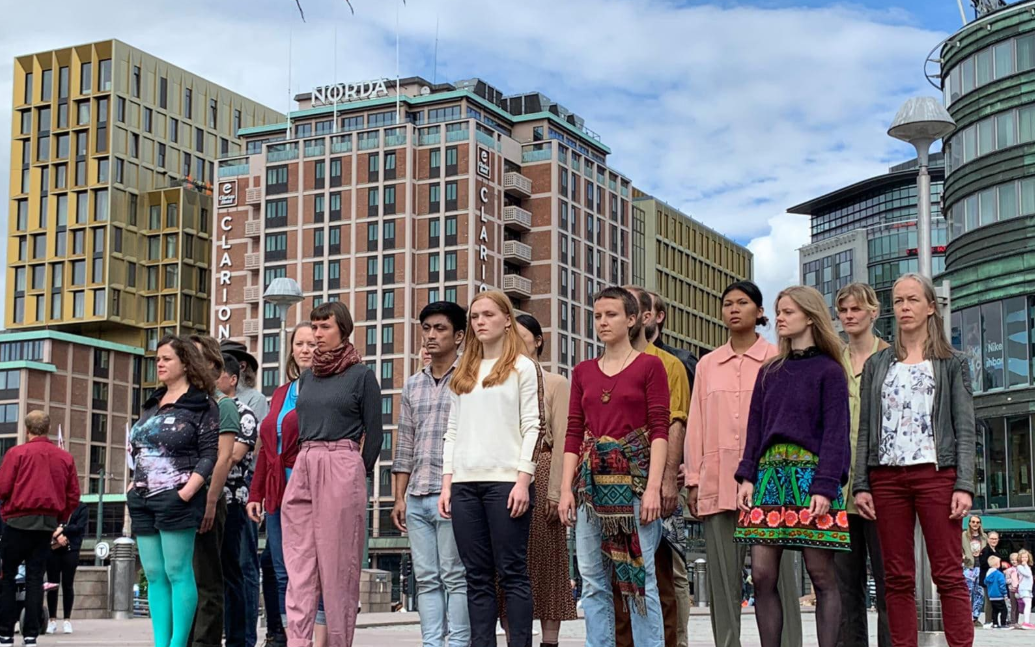 osloBIENNALEN First Edition 2019-2024 is taking the long view and presents a new format for a biennial in public space. In May, the curators introduced the evolving programme of art in public space and spheres that unfolds over five years. Over the course of 2019, twenty-six projects by Oslo- and internationally-based participants will be introduced, while the expanding programme for the years ahead will be announced at regular intervals as the biennial moves forward in time.
What if, instead of arriving in Oslo, we see it as a point of departure?
Art in public space is different than art in a museum. It is free and accessible. It is often unexpected: a performance, a sculpture, a mural, a sound. Its surroundings are constantly changing and evolving.
It's because of this difference that public space demands a different way of working with art and artists. What if we move away from traditional event-based biennials to a more diverse and questioning way of working?
With osloBIENNALEN First Edition 2019–2024, we are setting out to explore this and more.
On the opening weekend, residents and visitors to Oslo will be able to experience different projects by: Mikaela Assolent (FR), Benjamin Bardinet (FR), Julien Bismuth (FR), Anna Daniell (NO), Carole Douillard (FR), Ed D'Souza (UK), Mette Edvardsen (NO), Jan Freuchen, Sigurd Tenningen and Jonas Høgli Major (NO), Gaylen Gerber (US), Hlynur Hallsson (IS), Rose Hammer (Dora García, Per-Oskar Leu, Victoria Durnak, Nora Joung) (ES/NO), Marianne Heier (NO), Michelangelo Miccolis (IT/MX), Mônica Nador and Bruno Oliveira (BR), Michael Ross (US), Belén Santillán (EC), Lisa Tan (US/SE) and Øystein Wyller Odden (NO).
A second set of projects will be launched from 18 October, featuring confirmed works by Adrián Balseca (EC), Marcelo Cidade (BR), Jonas Dahlberg (SE), Edith Dekyndt (BE), Tomáš Džadoň (CZ), Oliver Godow (DE), Katja Høst (NO), Javier Izquierdo (EC), Graziela Kunsch (BR), and Knut Åsdam (NO).
Initiated and financed by the City of Oslo, Agency for Cultural Affairs, Norway, osloBIENNALEN FIRST EDITION 2019-2024 opens on 25 May 2019 and runs until 2024. The biennial is the result of OSLO PILOT, a two-year experimental and research-based project that laid the groundwork for the biennial.