from - to
27 Oct 2020 - 01 Nov 2020
Oslo World Festival 2020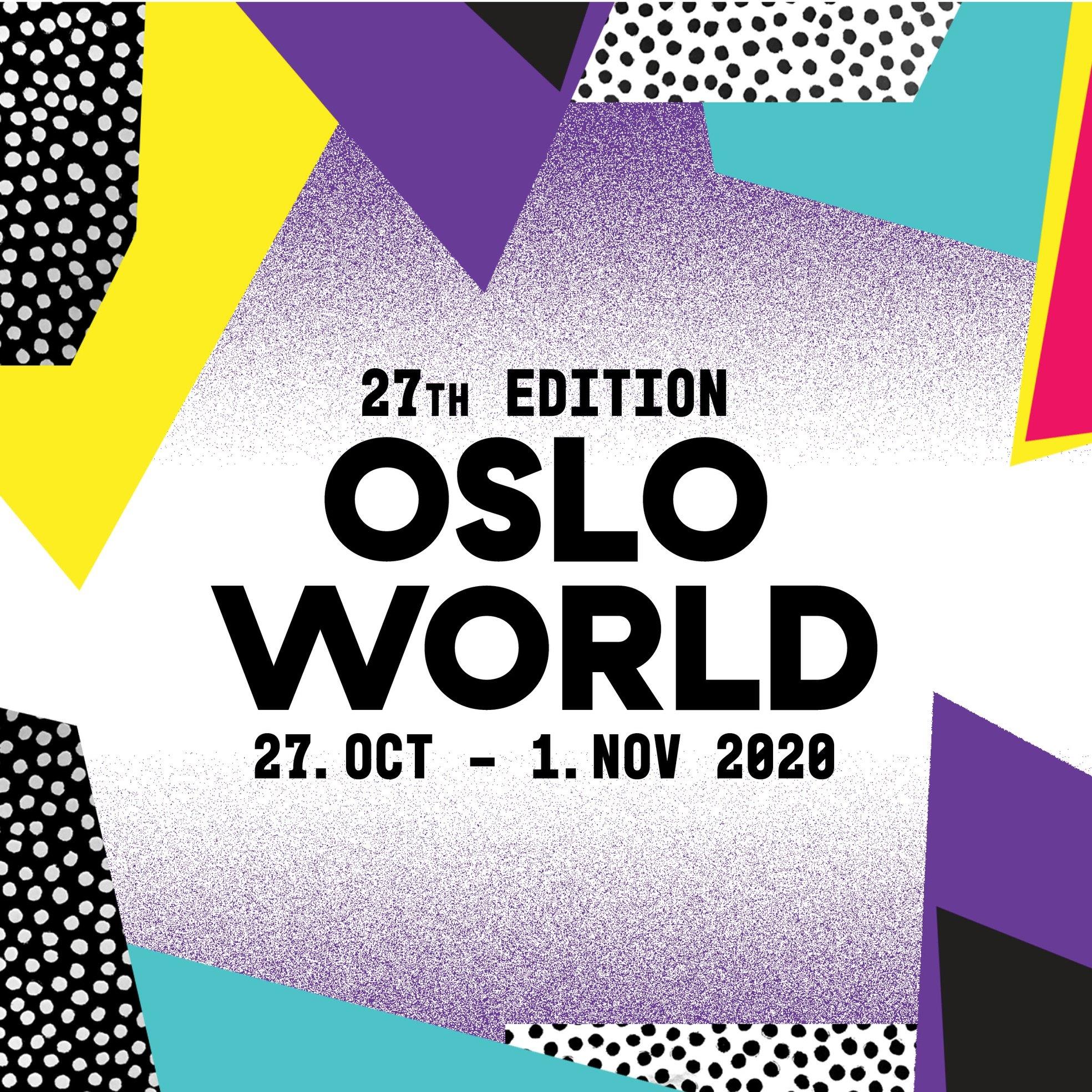 Join Oslo World this week, an annual music festival which has moved into virtual space for 2020, with a conference focused on Solidarity, artistic freedom and other forms of resistance.
Oslo World is an annual music festival that gathers artists from all over the world at venues all over Oslo. Oslo World takes place between Oct 27th - Nov 1st in 2020 in a virtual space to welcome participants from all over the world to experience the festival's program, as well as exploring new ways of interacting across the globe.
For the first time in our festival's history, the concert program will be solely based on artists who live in Norway. The goal is still to present unforgettable live shows, with the same wide blend of genres and sense of curiosity that we try to deliver every year. Oslo is a small, but global city of music.
Engage with the topics of the conference "Solidarity, artistic freedom and other forms of resistance" that gathers activists, politicians, artists, policy makers and cultural organizers. Voices that gravitate the synergies of solidarity, resistance, activism, artistic freedom and resilience today. Join the Conference programme
Get inspired by a set of industry talks that explore the metamorphosis of the cultural sector in times of crisis, the opportunities, the challenges and the need of building transnational networks.
Discuss cultural practitioners in the roundtables
Enlarge your network and meet at the social rooms
Take action! In the second phase of the Virtual Utopian Manifesto
Discover new music !
In collaboration with Sentralen and Garnes Data, Estraad.
With the support of Music Norway and FrittOrd.
Content Partners: Freemuse, LAG, SPACE, Favela Sounds, Coculture, Oslo World UNG, Fellesrådet for Afrika, Balansekunst, Music Norway, Keychange, TrAP.