Norway Guest of Honour at Frankfurt Book Fair 2019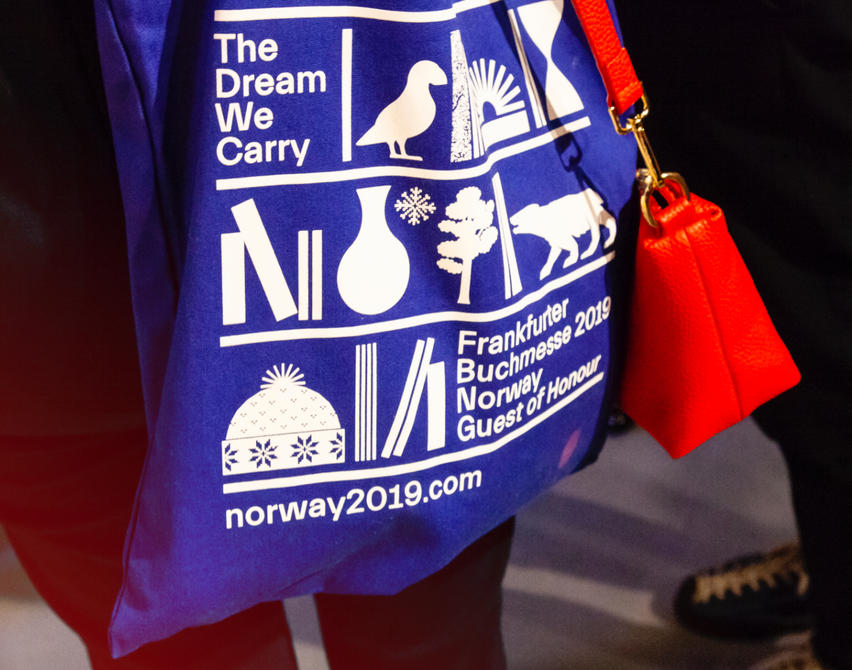 Norway is the 2019 Guest of Honour of Frankfurter Buchmesse – the land of big Literature: from the classics of Henrik Ibsen to the modern best-sellers of Jo Nesbø. We very much look forward to experiencing the literature from Europe's far north. Join us on a tour of discovery. Frankfurt Book Fair takes place 16-20 October 2019.
Norway's Guest of Honour project has a slogan – 'The Dream We Carry'. It is taken from a poem by one of Norway's finest poets, Olav H. Hauge. It expresses the country's hope that the Guest of Honour project will ensure that even more Norwegian literature reaches international publishers and the hearts of new readers all over the world.
Read the speech by Norway's State Secretary Marianne Hagen, announcing the Guest of Honour at Frankfurt in 2018.
Frankfurter Buchmesse is the world's most important market for printed and digital content – and a great social and cultural event. In October, publishing experts, writers, representatives of the creative industry, and culture lovers from all over the world meet in Frankfurt to network and discuss, negotiate and decide, and to marvel and celebrate. In October, Frankfurt becomes the global centre of the media and publishing industry with innovative technologies and world literature you can touch.