THE ARTS+ at Frankfurt Book Fair - open call for change makers ideas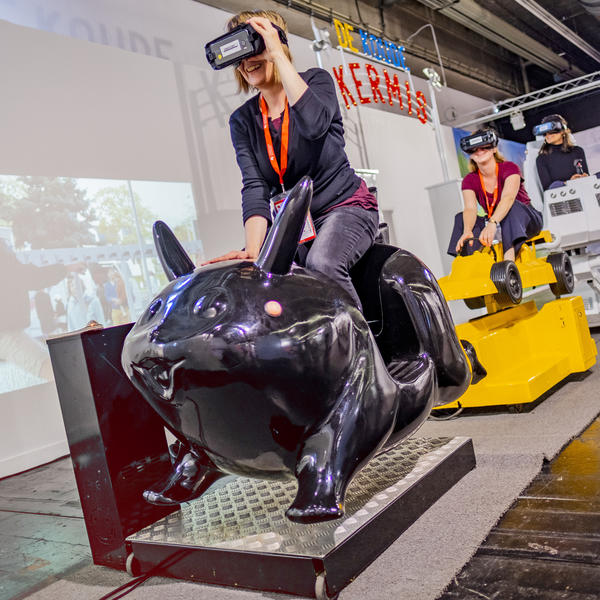 THE ARTS+ is a key conference/festival event organised within the framework of the annual Frankfurt Book Fair. An open call is announced for change makers from all culture and creative industries to submit loud, bold, and revolutionary ideas to be presented at THE ARTS+
Who can participate in the Call for Participation?
Anyone who has a suitable idea for a contribution to the programme or exhibition can become a part of THE ARTS+/B3. You can submit a proposal as an independent individual/collective or (as part of/representing) an organization.
We are looking for people from eclectic backgrounds and want to pay attention to both emerging and established names – we invite artists, filmmakers, designers, (creative) technologists, sci-fi writers, scientists, founders, curators, (trend) researchers, software developers, investors, innovators, entrepreneurs, activists, students, cultural managers, publishers, educators, digital transformation officers, and anyone in between.
Culture is what can bring about change and progress – without culture there is no future! Therefore, Frankfurter Buchmesse, together with the United Nations and the Börsenverein des Deutschen Buchhandels, is launching the global campaign "Create Your Revolution – Initiative For The Future Of Culture". As part of the campaign, the interactive festival THE ARTS+/B3 that takes place during Frankfurter Buchmesse, is inviting change makers from all culture and creative industries to submit loud, bold, and revolutionary ideas.
THE ARTS+ plays host to the decision-makers of the creative and cultural industries, politics and the tech industry. It's an ideal opportunity for trade visitors and exhibitors to network. Each year, it's a new world within the world of Frankfurter Buchmesse. Different every time, and each year more exciting than the last.
This year, THE ARTS+ is cooperating with B3 biennial of the moving image of the Hochschule für Gestaltung Offenbach (HfG) design school. In the words of Hessian Minister of State, Angela Dorn: "When the most creative minds of the world meet in Frankfurt, it releases a power that also benefits local artists and media personalities."
The Call for Participation is now open until 31 July 2019.