Northern Dimension Partnership on Culture Secretariat to be established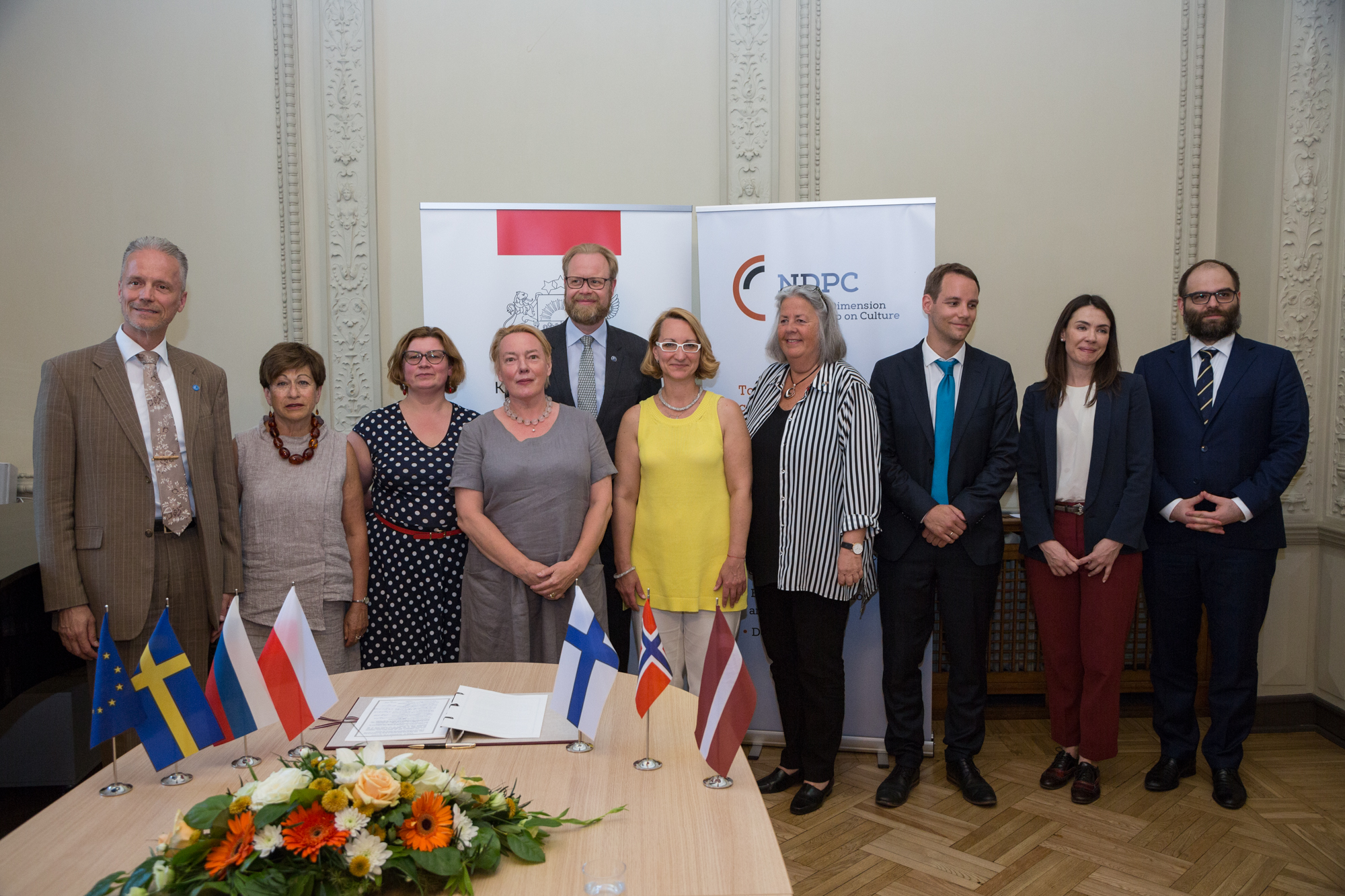 6 countries have signed the Agreement on the Establishment of the Secretariat of the Northern Dimension Partnership on Culture (NDPC). The official signing ceremony between the governments of the Republic of Finland, the Republic of Latvia, the Kingdom of Norway, the Republic of Poland, the Russian Federation and the Kingdom of Sweden was held on 28 May at the Ministry of Culture of Latvia.
NDPC focuses on improving operational conditions for cultural and creative industries, bridging the gap between various sources of funding and strengthening cooperation between project owners, business communities, the public sector and international institutions throughout Northern Europe, and facilitates state, regional and private funding attraction for the implementation of significant cultural and creative industries projects in Finland, Latvia, Norway, Poland, Russia and Sweden.
Northern Dimension Partnership on Culture empowers cross-border cooperation among Nordic and Baltic EU countries, Iceland, Norway and Russia