from - to
29 Aug 2011 - 02 Sep 2011
Moscow | International Portfolio Review for Russian photographers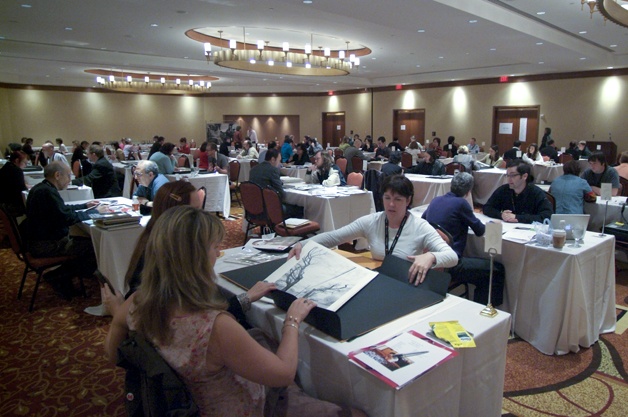 Garage Center for Contemporary Culture, Moscow
hosts the
International Portfolio Review
for Russian photographers from August 29 to September 2, 2011 in Moscow, an opportunity to show work to 45 international photography experts from Europe, Asia and beyond. 45 International photography experts from Europe, Asia, Latin America, U.S.A., Canada and Russia will assemble in Moscow to review the works of Russian artists. Among reviewers are representatives of International Center of Photography (ICP), New York; Museum of Contemporary Photography, Chicago;
Centre National d'Art et de Culture Georges Pompidou, Paris; Musée de la photographie, Charleroi, Belgium; Australian Centre for Photography; Stedelijk Museum, Amsterdam; National Media Museum, UK
; photography festivals of Europe and America; Ivory Press, Kehrer, Schilt, Dewi Lewis publishing houses; specialized photography magazines Fotograf, European Photography, Colors and other. Participation for Russian photographers is free. In order to participate it is required to pre-register on www.portfolioreview-russia.com website. All information on the portfolio review, the conditions of participation and the reviewers will also be available on the website. The portfolio review will take place in
Garage Center for Contemporary Culture
under the auspices of Iris Charitable Foundation of art development and support and Russian International News Agency RIA Novosti within project of "Support of Photography in Russia".
www.portfolioreview-russia.com
A portfolio review in Moscow is a most significant event on the Russian photography scene over the past three decades.
It is the first time that a Russian portfolio review is held is this format and on such scale. It addresses all who reckon themselves a member of the Russian photographic community, that is, active photographers, representatives of museums, experts in history, theory and contemporary photographic critique, publishers of literature on photography, curators of photographic exhibitions, various experts in contemporary art as well as general public interested in contemporary art, photography and visual culture. The international portfolio review targets at search and personal introduction of talented Russian photographers and photography artists to the authorities of the global photography and art scene, awareness and education of the Russian photographic community, organization of new creative initiatives and development of professional infrastructure of the contemporary Russian photography. The portfolio review website, www.portfolioreview-russia.com, is the main tool in the preparation of the event of August 2011. A portfolio review is not a competition with the purpose of naming the single best author according to the jury's opinion, but a platform used to find allies and develop various ideas both within photography and in the field of interrelation between photography and the modern society. Curators are Evgeny Berezner, Natalya Tarasova and Irina Chmyreva.