from - to
20 Sep 2013 - 20 Oct 2013
Russia | Moscow Biennale of Contemporary Art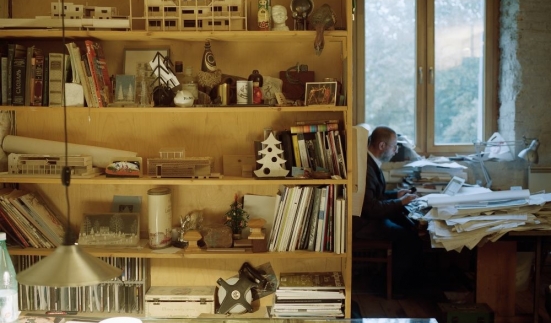 For the 5th Moscow Biennale, the curator of the Main project Catherine de Zegher has selected the topic "More Light", promoting more enlightened conversation and action, looking for the new ways for mutual understanding between "organisation, artist and audience".
Moscow Biennale runs 20 September - 20 October in various venues across the city.
The Moscow Biennale of Contemporary Art has revealed the line-up for this year's festival, including 13 artists from Russia, notably architect Alexander Brodsky. Around 30 artworks will be created specifically for the Manezh Central Exhibition Hall, the main venue for the biennale.
Other artists creating original artworks include the husband-and-wife team Isabel and Alfredo Aquilizan (Philippines), multimedia artist David Claerbout (Belgium), experimental filmmaker Alia Syed (UK) and urban planner Yona Friedman (France).
The biennale will feature work by 72 artists from 40 countries, many of whom will be exhibiting in Russia for the first time. (Click here for a full list of participants.) This year's theme, chosen by curator Catherine de Zegher, is More Light. The Moscow Biennale will run from 20 September to 20 October. There will also be a number of fringe exhibitions at galleries across the city including at the Tretyakov State Gallery, the Moscow Museum of Modern Art and the Garage Centre for Contemporary Culture.
Read more about creative Russia in The Calvert Journal
Image: Architect Alexander Brodsky in his Moscow studio. Photograph: Petr Antonov/Grinberg Agency