Kuching named 'International City for Crafts'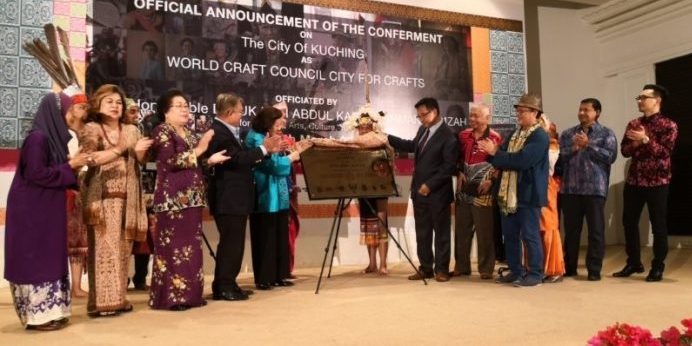 The city of Kuching in Sarawak, Malaysia has been conferred with the award of 'International City of Crafts' by the World Crafts Council (WCC).
Kuching City has joined other international cities of crafts in Asia and Europe such as Jaipur in India, Yogyakarta in Indonesia (for Batik), Donghai in China(for Crystal), Bornholm in Denmark and the Outer Hebrides in Scotland (for Harris Tweed).
Read the full article on Dayak Daily to learn more about the award to Kuching.
A network of creative craft cities worldwide has been launched by the World Crafts Council (WCC) in the framework of the creative economy and in response to the growing awareness of the contribution of local authorities, craftspeople and communities to cultural, economic and social development.
Through this innovative and unique network, WCC intends to:
highlight, on a global platform, the reputation and assets of a creative city in a specific craft field, for example in woodwork, weaving, pottery, etc

strengthen local potential for innovation and the development of creative tourism

promote the exchange of know-how, experiences and best practices in diverse craft fields, at the national, regional and international level

to create new opportunities for co-operation and partnership between the designated creative craft cities.
The WCC network will also bring a complementary contribution to the UNESCO Creative Cities programme and foster interaction between crafts and other creative industries.