Encyclopedia of Crafts in Asia-Pacific Region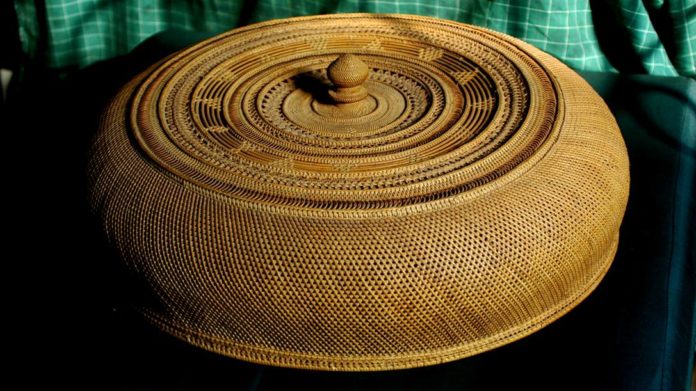 The Encyclopedia of Crafts in WCC-Asia Pacific Region is a flagship project of the World Crafts Council - Asia Pacific Region. In its first iteration, it consists of 500 entries from 50 countries nominated by the country editors and coordinated by the sub-regional Vice-Presidents.
You can search by artform, material, country and region. There are many informative articles on different craft materials in the various locations.
This encyclopedia has many benefits. One of the principal aims of this flagship project of WCC-Asia Pacific Region is to the help preserve languishing crafts. A listing in the encyclopedia offers a form of recognition that will assist attempts to revive an endangered technique. The encyclopedia also provides a means of sharing information in a way that is accessible to the increasingly large proportion of the population accessing materials online, especially the younger generation who are critical to its sustainability. The use of tagging in entries facilitates cross-referencing which should facilitate dialogue between the countries of the region. And for supporters of the crafts, the entries contain information about where they can be found today, thus supporting tourism and development projects.
The project builds on the locally-based expertise of the WCC-APR network. Each country was asked to nominate a particular number of crafts considered important to feature in this database. National editors were selected in consultation with the Vice-Presidents, who operated as Regional Coordinators. In this way, the encyclopedia project reflects the identity of crafts determined by the countries themselves. There are some entries, such as soap-making from olive oil or shrine-building that do not necessarily feature in the Western modern craft framework. In this way, the encyclopedia project helps to adjust our understanding of the global craft field to accommodate cultural characteristics of the Asia Pacific region.
The contributors to this encyclopedia now constitute a unique network of craft expertise across the Asia Pacific. They were asked to write entries around 300 words in length about their assigned topic. Technical entries covered the origins of the craft, its materials, cultural elements and state of health. Information was also welcomed about where examples of this craft can be found today. In this way, it is hoped that the encyclopedia can serve to promote the crafts and enhance sustainability. Each country was also assigned medium entries that offered an overview of materials such as textiles, ceramics, wood, metal and glass.
Image: Rattan and bamboo weaving from Viet Nam