from - to
03 Oct 2011 - 09 Oct 2011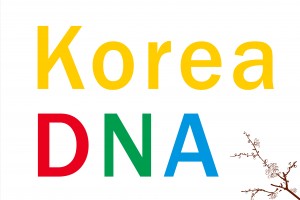 In recent years, the borders between art, design and craft have blurred as contemporary artists and designers have incorporated elements of labour-intensive craft processes within their work. This fusing is a reflection of a collective desire to return to tradition, storytelling, sustainability, multiculturalism and traces of the hand. This cultural moment is seen as an opportunity for originality and innovation by a generation of Korean makers who combine Korean craft traditions, iconography and techniques with contemporary ideas and forms. Their dynamic works are shaping and redefining Korea's visual aesthetics and cultural identity.
Korea DNA
presents Korea's contemporary design culture and features 25 artworks by eight Korean artists who explore and express the creative tensions between the past, present and future through their individual work processes and materials.
"These makers investigate their role as artists by opening up the cultural icons of Korea's heritage and make them relevant to our time."  - Lee Kangwon, Director of the World Jewellery Museum
Participating Artists :
Jang Jin, Kim Yousun, Choi Wonjung, Lim Hyojung, Yoon Bohyun, Yoon Jeongwon, Yun Sanghee, Lee Iljung
Exhibition Curator:
Elaine Kim, Deputy Director of the World Jewellery Museum since 2004. She is currently adjunct professor at Kyonghee University, College of Fine Arts.  
KOREA DNA :
Venue: Superstudio Futurama, Invalidovna, Prague, Czech Republic Opening hours: Tuesday ~ Sunday, 10 am ~9 pm