from - to
17 Dec 2015 - 02 Feb 2016
Fukuoka | Korean and Japanese artists exhibitions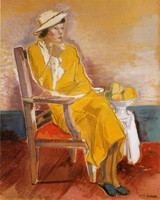 Fukuoka Asian Art Museum, Japan (FAAM) presents an exhibition "Korean and Japanese Modern Artists in the Korean Peninsula: 1890s to 1960s" With a spotlight on Japanese-Korean exchanges from various artists' perspective, this exhibition explores the modern art created in the Korean peninsula in the mid-20th century, from the Japanese colonial era to the 1960s. Gathering about 200 pieces created by Korean artists as well as Japanese ones, who lived or traveled in the Korean peninsula, the exhibition shows diverse artworks, such as paintings, craftworks, sculptures, printed matters, etc. These pieces also include many new findings obtained from the years of collaborative studies implemented between Japan and Korea. A unique opportunity to reconsider the image of "Korea" at that time.
A parallel exhibition: Korean Art 1965-2015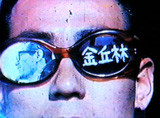 runs to April 5 2016.
Commemorating 50 years of restored diplomatic relations between Japan and Korea, this exhibition showcases artworks specially selected from FAAM collection for Korea's early embrace of contemporary art principles compared to other Asian countries. Gathering about 20 pieces, the exhibition displays artworks of remarkable Korean artists including Kim Whank: the pioneering Korean abstract painter, Kim Kukim: the creator of the first Korean experimental film, and Cho Duckhyun: an artist who leads us to a multi-layered-memory of the past. The
Fukuoka Asian Art Museum
is the only museum in the world that systematically collects and exhibits Asian modern and contemporary art. The works in the collection of the museum are not imitation of Western art or repetitions of traditional works. Instead they seek to overcome the existing framework of art, being made by artists living in 'contemporary' Asia. These artists attempt to acutely express their message in and about this changing world of Asia. FAAM's exhibitions of Asian modern and contemporary art are rich in depth and quality, and wide in scope. They present the originality and charm of Asian art in a way that cannot be experienced in any other museum in the world .