from - to
26 Oct 2019 - 12 Nov 2019
Karachi Biennale 2019 | Pakistan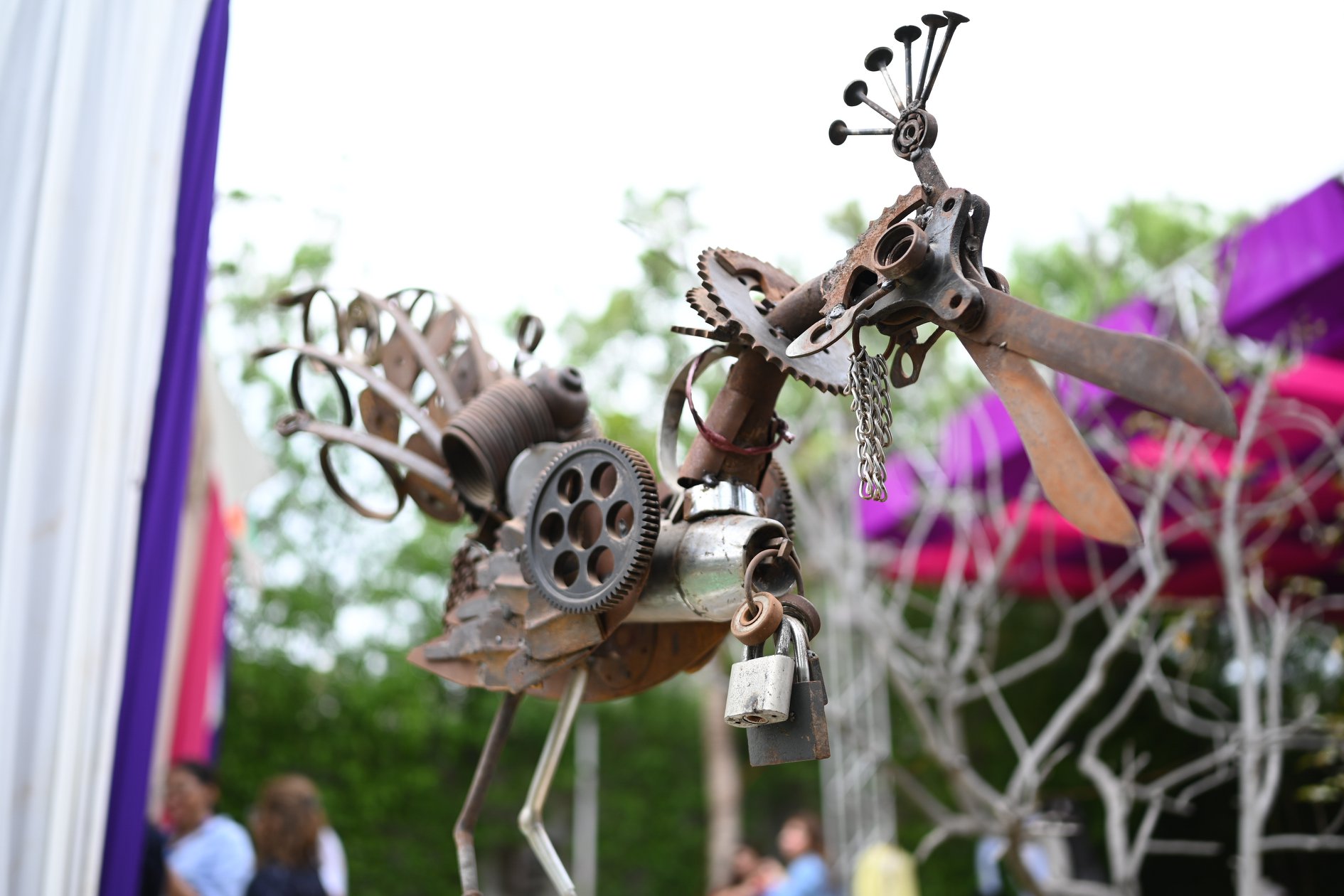 Karachi Biennale 2019 will take place on 26 October to 12 November 2019 in Karachi, Pakistan. The Biennale will showcase 90 projects at 7 historic and iconic venues across the city. The participating artists include globally-recognized names such as Alice Kettle, Amin Gulgee, Arsalan Nasir, Hamra Abbas, Imran Qureshi, Rashid Rana, R.M. Naeem, Sven Johne and Victorine Müller.
The theme for KB19, Flight Interrupted: Eco-Leaks from the Invasion Desk, focuses on the devastating 'developmental footprint'. Flight interrupted refers to the low flying birds local to Karachi that have lost their nesting places and gradually disappeared. The new information each artist will bring through research and observation are the Eco-leaks from different parts of a planet under threat.
Curator Muhammad Zeeshan wants to ensure this raising of awareness around the issue of ecology at this 'green biennale' goes as far as possible, and this is reflected in the choice of those selected to make work for the biennale.
"I have also invited architects and gardeners and engineers and sound technicians, theatre performers, and story tellers to participate. KB19 will not just be received by artists but by everyone, thus my vision has been to include people from varying disciplines and from the public, so that their different voices and messages will help our universal message spread faster and more effectively. These different voices will come together and will resonate with viewers differently, with some voices appealing more, or less, to people, depending on their own leanings."
For more information: www.karachibiennale.org.pk