from - to
21 Feb 2012 - 25 Feb 2012
A Javanese Affair - A week of Indonesian Culture in Singapore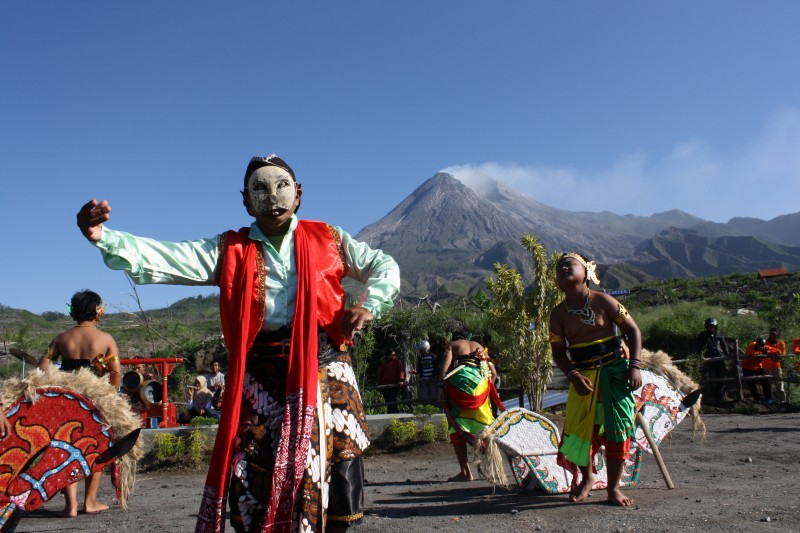 The
Alliance Française de Singapour
presents
A Javanese Affair
– a week showcasing Indonesian culture in Singapore from 21 February to 25 February 2012. Based on the works of French writer Dr Elisabeth D. Inandiak, the week-long affair showcases the myths surrounding the Merapi volcano in Central Java and the culture of the people who live in its shadows. A Javanese Affair is organised and presented by the Alliance Française de Singapour with the support of the
Embassy of the Republic of Indonesia in Singapore
. The event is officially sponsored by the
Danone Foundation Institute Indonesia
and the Yayasan Bhakti Total Bagi Indonesia Lestari. A Javanese Affair is  also supported by the
Asia-Europe Foundation
and
The Embassy of France in Singapore
. "A Javanese Affair is an excellent way to enjoy the classic and elegant Javanese culture of Indonesia. Not only does it showcase the abundance of Javanese tradition, it also portrays the essential values embraced by Javanese people. By attending this event, people will have a better understanding about Javanese culture. Thus, A Javanese Affair is simply attractive to enjoy," says H.E. Andri Hadi, Ambassador Extraordinary and Plenipotentiary of the Republic of Indonesia. Events include
an exhibition
by one of Indonesia's leading contemporary artist, Heri Dono, entitled  
Merapi: Beyond the Myths.
In a
forum
, Dr Inandiak will speak of her own experience living in her adopted homeland and helping the homeless villagers of the last Merapi eruption in 2010 to rebuild their homes. Representatives of Danone Foundation Institute Indonesia and the Yayasan Bhakti Total Bagi Indonesia Lestari will also be giving their input on social and cultural development and social innovation in Indonesia. Didik Hadiprayitno, a world-renowned traditional dancer, will interpret Dr Inandiak's book,
Les chants de l'île à dormir debout (The Book of Centhini)
, in a
dance performance
at the AF Theatre.
Award-winning film
Sang Penari (The Dancer)
by director Ifa Isfansyah will also be screened in the course of the week. Also on exhibit at the Alliance Française de Singapour will be artisanal Basketry of Borneo. "Singapore is often portrayed as the door of South East Asia and aims at becoming one of the cultural hubs of Asia. One among several manifestations of this ambition is the hosting, in Singapore, of the Asia–Europe Foundation, an intergovernmental organization bridging cultural links between these two regions. The Alliance Française takes a modest part in this dialogue by staging an Indonesian cultural week highlighting areas in which one of Singapore's largest and closest neighbors, Indonesia, engages in cooperation with Europe at both community and corporate levels, contributing to its cultural and social development," says Mr Yves Corbel, Executive Director of Alliance Française de Singapour. For more information on the events, please refer to the following link:
http://www.alliancefrancaise.org.sg/whats.html