from - to
02 Feb 2012 - 29 Mar 2012
LA FETE | French Thai Cultural Festival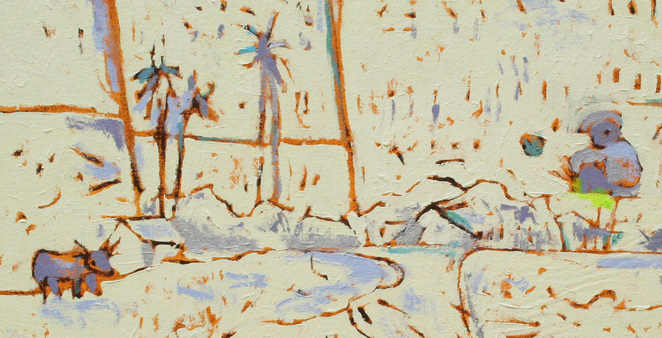 [caption id="attachment_19326" align="alignnone" width="596" caption="Painting by Pakitsilp Varamissara"]
[/caption]
LA FETE will celebrate the 100th Anniversary of Alliance française de Bangkok, founded in 1912. This is an opportunity to attend and enjoy about 25 different cultural and artistic events over a period of 9 weeks, 
covering many creative fields that include: modern circus, classical music, rock, DJ music, contemporary dance, hip-hop, visual theatre, photography, cinema, fashion… The programming showcases past artists (from 1912), established contemporary ones, as well as emerging talents. Bangkok remains central in La Fête, but events will also be hosted by 6 other Thai cities: Chiang Mai, Chiang Rai, Hua Hin, Koh Samui, Khon Kaen, and Phuket.
LA FETE has become a popular appointment in Bangkok and is eagerly awaited each year. It is known for its inventive programming and its many free events. Over 300,000 people attended the 2011 edition. -- This event is co-organised by the Embassy of France in Thailand, and the Alliance Francaise de Bangkok.
Source: La Fete