from - to
23 Jan 2013 - 13 Jul 2013
India | Homelands | British Council art exhibition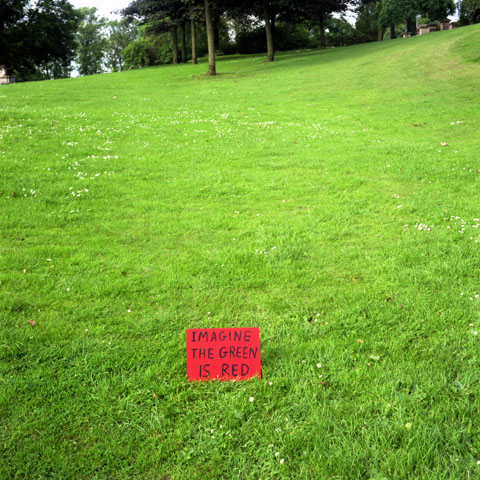 A 21st century story of home, away and all the places in between ... Homelands is the British Council's flagship arts project of 2013, introducing work by 28 British contemporary artists to India. Homelands, one of the year's most anticipated exhibitions, will travel to four cities (New Delhi, Kolkata, Mumbai and Bengaluru) across India in 2013.
Cutting to the heart of 21st century cultural relations, Homelands grapples with the relationship between self and place in a world of transitory identities and contested geographies. Culled from the art collection of the British Council, the exhibition is a unique take on contemporary British art by the Indian curator, Latika Gupta. Including more than 80 works by 28 leading modern and contemporary artists, Homelands excavates the idea of a 'homeland' to reveal a rich plurality of meaning; ideas of belonging, alienation, history and memory. Homelands will roll out a multi-layered programme that includes public exhibitions in four major metros (New Delhi, Kolkata, Mumbai, Bengaluru), artist talks, seminars, curator-led walks, outreach activities and workshops.
Exhibition dates and venues
: New Delhi: Indira Gandhi National Centre for the Arts, January 23 - February 14 Kolkata: Harrington Street Art Centre, March 1-14 Mumbai: Dr Bhau Daji Lad Museum, April 28 - June 9 Bengalaru: June-July Homelands is supported by an innovative network of public-private partnerships developed by the British Council, and epitomises a new and exciting funding model for public art in India. Key partners helping to bring the pan-Indian exhibition together include Jaguar, Christie's and Kotak Mahindra Bank Limited. The outreach programme, additionally supported by Outset India, is also focused on developing and cultivating unique, local partnerships and encouraging dialogue and collaboration between Indian and UK institutions. Works by 28 of the world's leading contemporary artists from the British Council Collection will be showcased at the exhibition.

Angus Boulton | Fabien Cappello | Lisa Cheung | Nathan Coley | Jeremy Deller |  Suki Dhanda | Jimmie Durham | Paul Graham | Graham Gussin | Mona Hatoum | Anthony Haughey | Tim Hetherington | Susan Hiller | David Hockney | Anthony Lam | Langlands & Bell | Richard Long | Rachel Lowe | Haroon Mirza | Raymond Moore | Cornelia Parker | Martin Parr | Grayson Perry | Zineb Sedira | George Shaw | David Shrigley | Bob and Roberta Smith | Gillian Wearing.
Image: David Shrigley -
Imagine the Green is Red, 1998, C-type print, 30.5 x 30.5 cm, Edition 4/10 © The Artist