from - to
03 Apr 2012 - 04 Apr 2012
IFFS hosts International Film Festival Summit Europe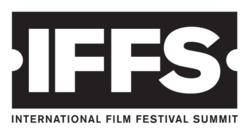 The
International Film Festival Summi
t
(IFFS) hosts the
2012 International Film Festival Summit Europe
on
April 3-4t
h in
Paris, France
. The 2012 IFFS Europe will bring together over 100 film festival directors and executives from across Europe, Africa, Asia, Australia, and the Middle East. The 2012 International Film Festival Summit Europe will feature top film festival industry leaders discussing the latest trends in funding and sponsorship, programming, operations and management, publicity and public relations, acquisition and distribution, technology solutions, long-term planning and sustainable growth, and the latest trends impacting the festival community. Featured Speakers include:
Bruno Chatelin
, COO, filmfestivals.com & fest21.com;
Scott Hillier
, Festival Director, European Independent Film Festival,
Tiina Lokk
, Director, Tallinn Black Nights Film Festival,
Kirill Raslogo
v, Program Director, Moscow International Film Festival,
Sannette Naeye
, CEO, CineKid Foundation; and
Andrea Galante
, Festival Director, Milano International Film Festival. "This is our fifth year in Europe and second in Paris," said Laurie Kirby, Executive Director, IFFS. "The film festival was born in Europe and continues to be the heartbeat of the festival world. Our mission is to support the international festival community in its effort to give a voice to filmmakers worldwide." The 2012 IFFS Europe will kick off with a very special look inside
Tallinn Black Nights Film Festival
during the panel session, "Anatomy of a Film Festival: Tallinn Black." This unique panel discussion will explore a behind-the scenes look at one of the most successful film festivals. Panelists will discuss critical areas such as talent selection, corporate sponsorship, membership, filmmaker services and more. Attendees will learn how each department effectively works together, providing the best experience for film festivals and audiences alike.
About International Film Festival Summit (IFFS)
The International Film Festival Summit (IFFS) is the largest international organization representing the film festival industry. The IFFS mission is to promote and strengthen the global film festival industry through education, networking, dissemination of information, and the cultivation of high standards for the industry. The IFFS was founded in 2002 and provides the only annual conference & symposium for film festival professionals and entertainment executives to network, learn from one another, establish partnerships, and understand the latest trends in festivals and independent film. For those interested in learning more about the International Film Festival Summit, follow this
link
.