from - to
24 Aug 2015 - 26 Aug 2015
Hamburg | Cry Jailolo dance performances - also in Groningen!


Following performances in Hamburg, EkosDance Company from Indonesia takes CRY JAILOLO to the Noorderzon Performing Arts Festival in Groningen, from 24 - 26 August, a Dutch premiere.
CRY JAILOLO
performances: August 24,25, 26 [Noorderzon Festival, Groningen, Netherlands] The International SummerFestival Hamburg features performances of CRY JAILOLO by crossover star-choreographer Eko Supriyanto, who transforms Indonesian folk dance into futuristic underwater dance visions.
CRY JAILOLO
performances: August 12, 13, 14, 15 [Kampnagel] The future of dance is under water. At least that's the case for Eko Supriyanto, the leading Southeast Asian choreographer of his generation. His grandfather began teaching him Javanese court dances and Pencat Silat, a martial art, when he was seven years old. These days, Supriyanto is at home on stages across the world, where he mixes pop and folk, classical, avantgarde, musicals and high culture. CRY JAILOLO was created in West Halmera, North Maluku Indonesia, one of the world's most beautiful diving regions.  Supriyanto worked with young men from the secluded area, whose unique coral landscape is in danger of being destroyed. Inspired by the beauty of the coral reefs, the movement of the swarms of fish and the men's commitment, Supriyanto has created CRY JAILOLO for seven of the men. A choreographic translation of the Legu Salai dances from the Sahu Tribe in West Halmera, it is simultaneously a memorial to the destruction of the oceans and a futuristic vision of dance.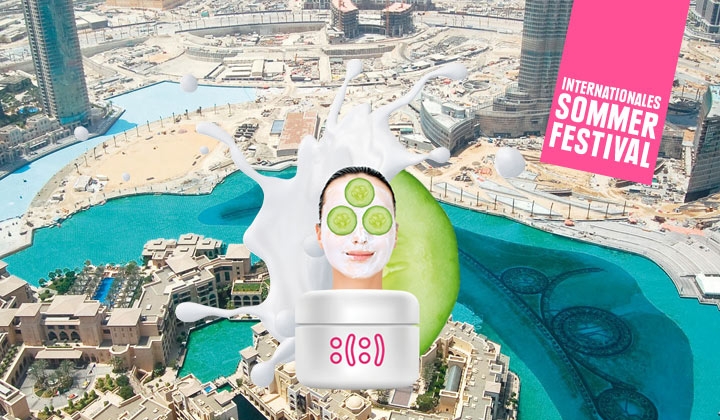 The
International SummerFestival Hamburg
[
download programme
] takes place three weeks in August (August 5-23, 2015) at Kampnagel and selected places in the city of Hamburg. Since its beginning in the mid 80s, the festival has held a key position as one of Europe's big festivals for new performance arts from all over the world. Each year it presents and produces over 50 different works of dance, theatre, performance, music, visual arts and film. The festival focuses on interdisciplinary works and collaborates with artists, whose works are defined by their interest and engagement in the present, pop-theoretical issues and radical aesthetic approaches.