from - to
19 Jan 2013 - 28 Jan 2013
Bangkok | Our Roots Right Now | theatre festival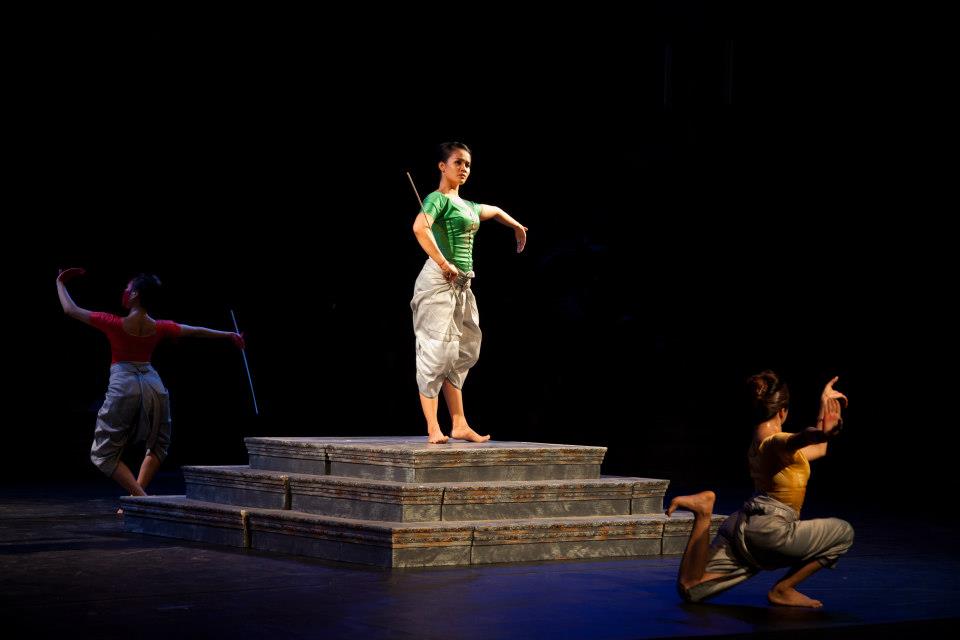 Our Roots Right Now Research Forum & Festival of Thai/ASEAN Contemporary Theatre will be held 19 – 28 January 2013 at Sodsai Pantoomkomol Centre for Dramatic Arts, Chulalongkorn University, Bangkok.
Dance and theatre fans will be especially delighted.
33 performances from Cambodia, India, Indonesia, Laos, Malaysia, Singapore and Thailand
are on the program throughout the 10 days. For example, Pichet Klunchun Dance Company will stage the Thailand premiere of "Tam Kai", adapted from "Lilit Phra Lor"; Nang Yai Wat Ban Don troupe will present a new version of "Yok Rop" episode of "Ramakien", seen last October at "da:ns festival 2012" at the Esplanade, Singapore. Also from the island state is the recipient of National Arts Council's Young Artist Award Daniel K's "Q&A", a contemporary performance devised from an online survey. Another young dance artist to watch is Sujata Goel whose solo performance "Dancing Girl" has thrilled audiences in India. The festival's closer is "Fire, Fire, Fire", produced by the Goethe Instut's Tanzconnexions project which has been bridging contemporary dance in Europe and Asia-Pacific. Three internationally acclaimed choreographers—namely Sophiline Cheam Shapiro (Cambodia), Eko Supriyanto (Indonesia) and Pichet Klunchun (Thailand)--have been commissioned to create new works based on the same episode of Indian epic
Ramayana
. In the mornings and afternoons, the public can join workshops (free admission; early registration required) by masters like Danny Yung and Ke Jun (China), Agnes Dakudao Locsin (Philippines), Joseph Gonzales (Malaysia), Fred Frumberg and Amrita Performing Arts (Cambodia), I Wayan Dibia (Indonesia), Waewdow Sirisook (Chiang Mai) and Thummanit Nikomrat (Nakhon Si Thammarat).
DOWNLOAD full programme
This highly anticipated academic and cultural event has been made possible with the kind support from the university's Academic Affairs Division, ASEAN Studies Institute and Maha Chakri Sirindhorn Foundation for the Faculty of Arts as well as the Thailand Research Fund (TRF).
Image:
Fire Fire Fire by Pichet Klunchun, Sophiline Cheam Shapiro and Eko Supriyanto