from - to
07 Jun 2019 - 11 Jun 2019
Laiks Dejot 2019 - Latvian Contemporary Dance Festival: New Asian Dance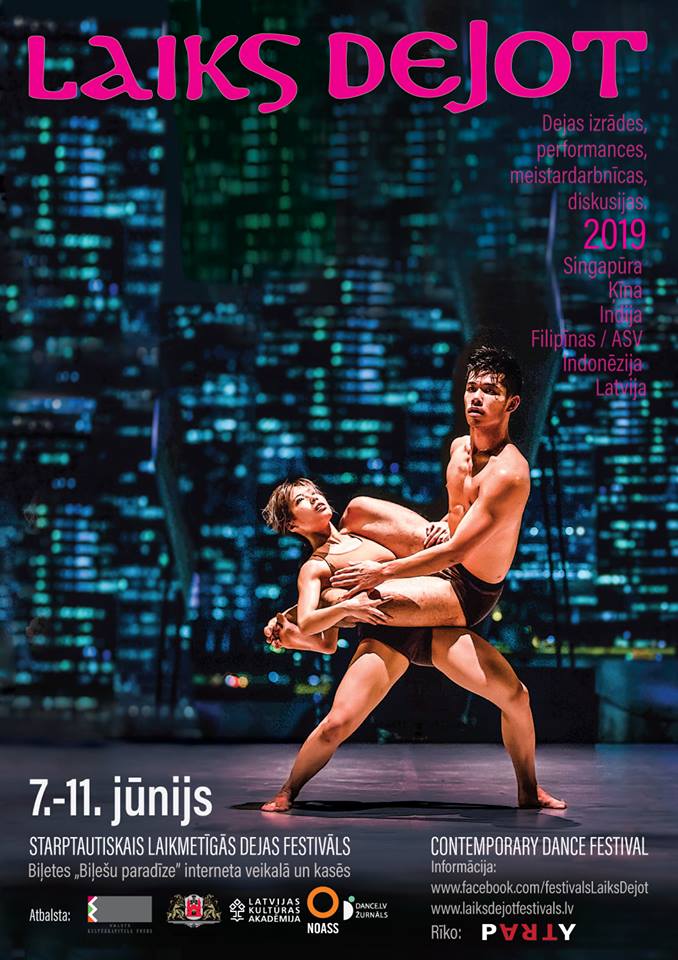 Asia comes to Riga, Latvia in this year's Laiks Dejot contemporary dance festival, running 7-11 June 2019.
The festival "Laiks Dejot 2019" (Time to Dance) is an annual contemporary dance festival in Riga, Latvia. The theme of this year's festival is "New Asian Dance" and will gather artists from countries such as Indonesia, China, Singapore, South Korea etc. to collaborate with the Latvian contemporary dance community.
The project was awarded support under the ASEF Mobility First! programme, specifically for the mobility of Xiao Ke (China); Zi Han Zhou (China); Stéphane Noël (Switzerland); Eko Supriyanto (Indonesia).
The project was recommended firstly because of its unique collaboration between the Latvian contemporary dance community and two major dancers from China. Secondly, this project is a continuation of a previous partnership and collaboration between the organisation and the artists in and this festival would further reinforce the fruitful collaboration which started in 2015.
The programme includes performances from Singapore, China, Philippines, India, Indonesia and Latvia.
Sign up for workshops with EKO SUPRIJANTO (INDONESIA), SURJIT NONGMEIKAPAM (INDIA), CAI RANG REN QING (CHINA), among others.
Read more about the festival on Facebook