from - to
09 Nov 2013 - 08 Dec 2013
Festival / Tokyo 2013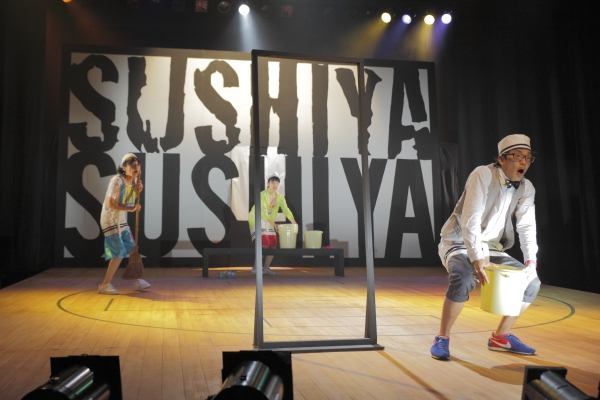 The 2013 edition of Festival / Tokyo takes Travels in Narrative as a theme. Launched in February 2009, F/T is based mainly in the area of Ikebukuro in northwest Tokyo. Over its previous five festivals it has staged 104 productions and 780 performances, achieving audiences of over 260,000 people.
It is held annually as an international arts festival representing not only Tokyo and Japan but also the whole of Asia, renowned for its cutting-edge line-up of domestic and overseas artists, and its programme of interactive and participatory events.
The festival's mission is to deliver and create "new Tokyo values", serve as a site for encounters and dialogue with a variety of people, and be a platform for the arts in Asia. This year's main programme includes 15 productions, the emerging programme counts 9 productions. In total, the festival will offer 20 productions over a period of one month. Last year's F/T Emerging Artists Award winner
Indonesia Theatre of Studio
returns to Tokyo to present a brand new work as the opening production for the main programme, creating a bamboo theatre and a dynamic outdoor performance on nature and humanity - with
Overdose Psycho-Catastrophe
, directed by Nandang Aradea.
See detailed programme and schedule
This festival is organised in the framework of the Tokyo Culture Creation Project, by the Tokyo Metropolitan Government and the Tokyo Metropolitan Foundation for History and Culture in cooperation with arts organizations and NPOs, aims to establish Tokyo as a city of global cultural creativity. The project facilitates involvement of a larger number of people in creation of new culture, by building regional bases for culture creation across the city and offering opportunities for creative experiences to children and young people. Moreover, it creates and globally disseminates new Tokyo culture through organising international festivals and other diverse events. http://www.bh-project.jp/en/