from - to
25 Oct 2023 - 28 Oct 2023
culture360 Media Partnership | Stateless Mind #5 - Calling it Home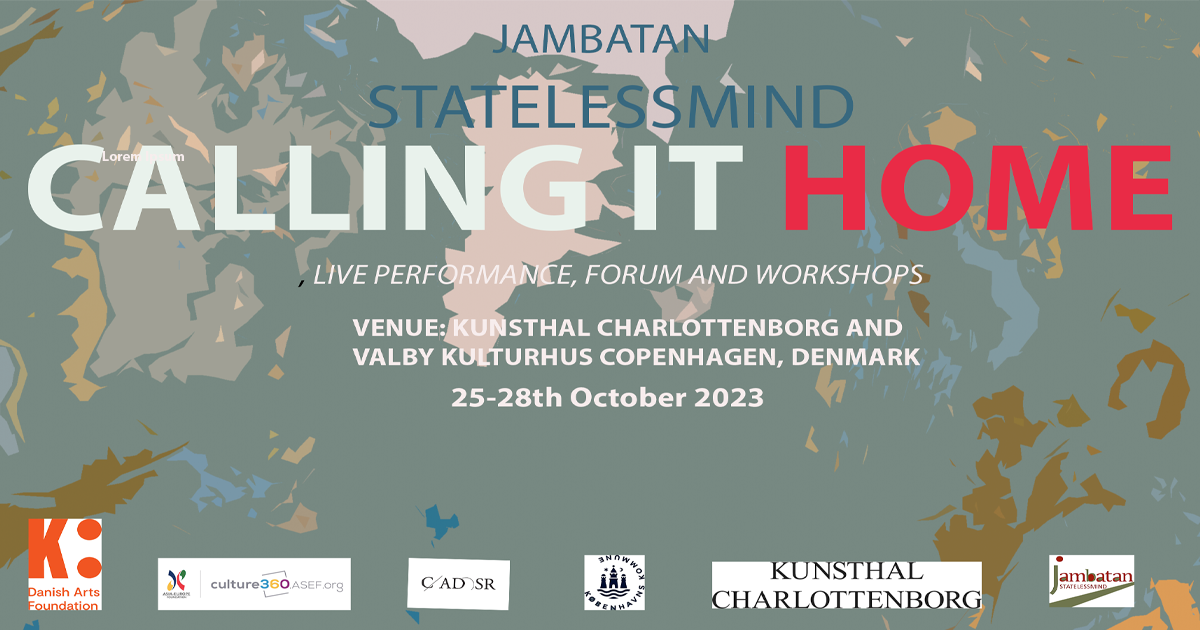 culture360.ASEF.org is delighted to be the media partner of Stateless Mind #5 - Calling it Home.
An annual performance art festival organised by Jambatan, the fifth edition of "Stateless Mind" will focus on the concept of home, materially and metaphorically in relation to the given environment and surroundings.
This year, 20 artists from Denmark, Viet Nam, Sweden, Malaysia and more, who have been based in Europe as migrants, will be invited to create performances and works that reflect and investigate the idea of home as an ideal place, identity and a sense of belonging, while contributing their experiences of the hybridity that exist in a multicultural society and potentially reclaiming their own history and narratives in response to dominant discourses.
"Stateless Mind #5 - Calling it Home" seeks to widen public awareness of the work of intercultural performance artists and artists of diasporas, offering nuances about what home means and contributing to the dialogue of the global movements and migration. Additionally, through the festival, it is hoped that an interest in art would be stimulated, propelling a transnational connectedness between people in the local and international communities.
Throughout the 3 days of the festival, audiences can expect a forum discussion about the concept of 'home' in a globalised world, where cultures converge and identities intersect, live performances, artist talks and workshops.
Find out more about the festival here.