from - to
06 Sep 2022 - 09 Sep 2022
culture360 Media Partnership | RondoFest 2022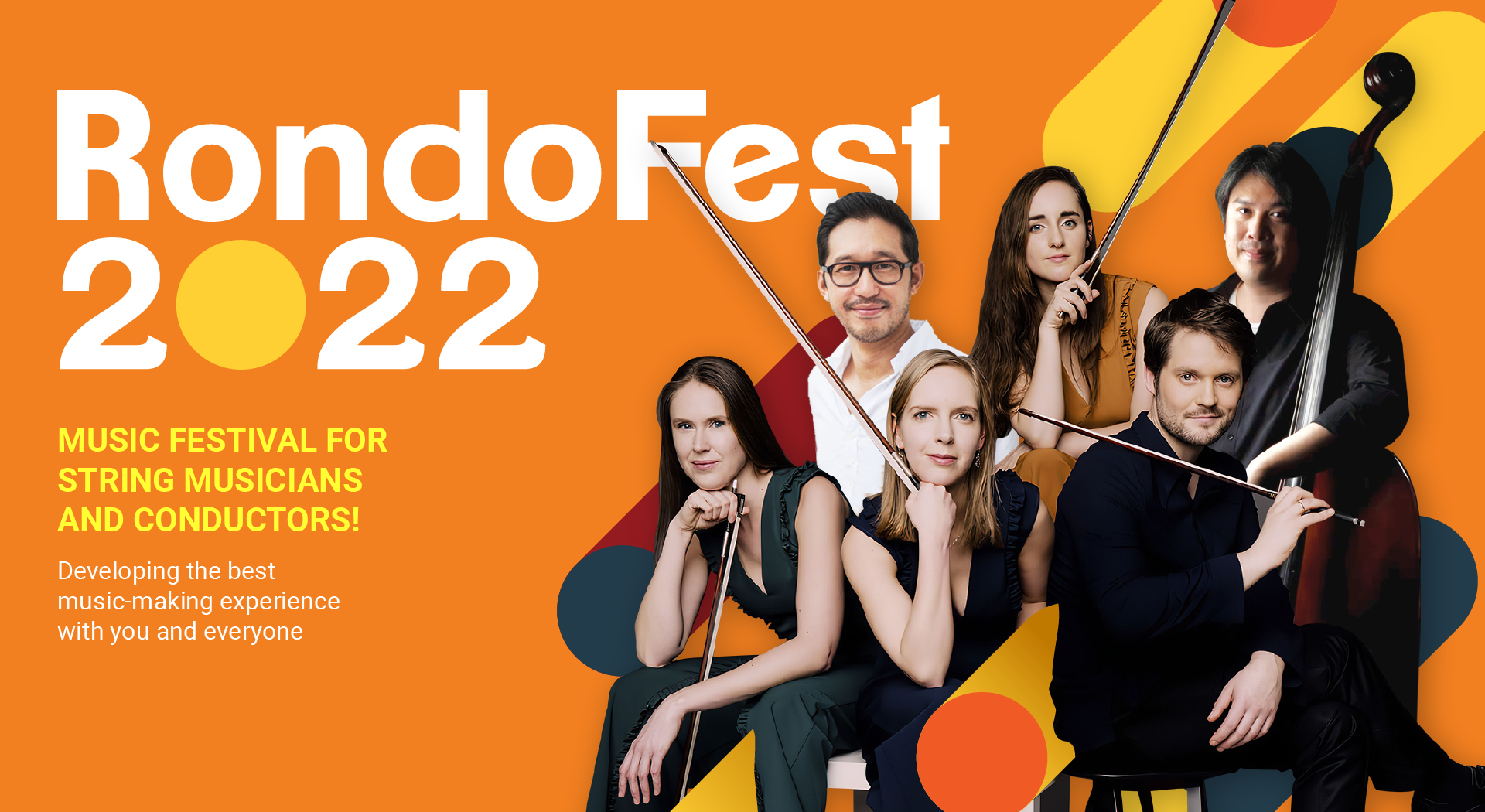 culture360.ASEF.org is delighted to be the media partner of RondoFest 2022, which will take place from 6th to 9th September in the Performing Arts Centre of Penang, Malaysia.
For the first time ever, join string players across Malaysia at the RondoFest 2022. The festival features 4 days of lessons, workshops, masterclasses and concerts with internationally renowned artists. Interact, be inspired and indulge in the festival of collaborative music-making alongside accomplished musicians. Come and catch them live in Penang and experience learning at the highest level.
Participants will have the opportunities to achieve a more comprehensive musical skill. They will also have the chance to perform alongside world-class faculties at the Closing Gala, which will mark the end of the festival.
Artist Faculty
Conducting: Jason Lai, YST Conservatory of Music, Singapore
Violin: Judith van Driel, Dudok Quartet, Amsterdam
Violin: Marleen Wester, Dudok Quartet, Amsterdam
Viola: Marie-Louise De Jong, Dudok Quartet, Amsterdam
Cello: David Faber, Dudok Quartet, Amsterdam
Double Bass: Sukol Sirisak, Rangsit University, Thailand
For more information regarding the festival visit: http://bit.ly/rondofest2022
---
ASEF culture360 is delighted to be the Media Partner of RondoFest 2022. For more updates on culture360 Media Partnerships events, follow us on Instagram.