Chinese calligraphy concert in Vienna marks bilateral ties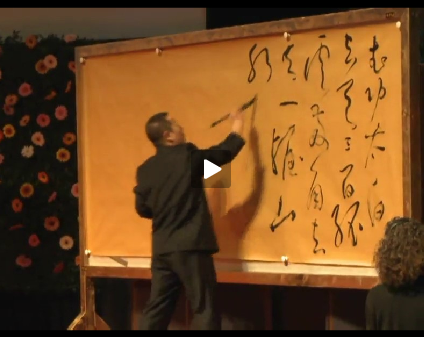 A Chinese calligraphy & music concert was held in Vienna, Austria on May 30th marking the 40th anniversary of the establishment of diplomatic ties between the two countries.
This was a theme concert which integrated the history of Chinese calligraphy, the culture of calligraphy and traditional Chinese music. During the concert, audiences enjoy the classical music from different dynasties while watching the calligrapher writing poem with the rhythm.
The concert was organised by the Chinese People's Association for Friendship with Foreign Countries (CPAFFC), in cooperation with the Austrian-Chinese Cultural Exchange Association and the Austrian-Chinese Friendship Association.
The two countries established formal diplomatic relations in May 28th, 1971. The 40th anniversary of forging of diplomatic ties between the two countries is on May, 2011.
Watch the CCTV video of the event and read audience reactions
here
.
Read the Xinhua press report
here
.
——————————————————————————–
This news item came via
ifa.de
(Thanks!)
——————————————————————————-
Image: CCTV China Central Television