Japan-Austria 1869-2019 |150th anniversary of diplomatic relations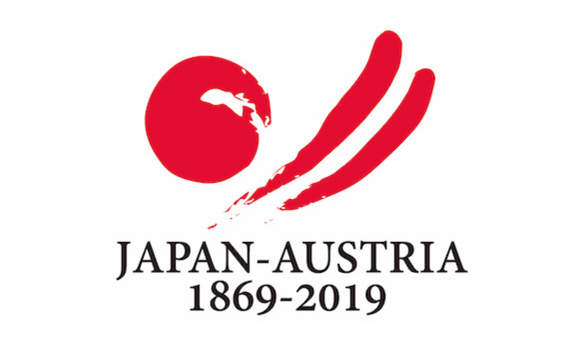 Austria and Japan will commemorate the 150th anniversary of establishment of diplomatic relations in the year 2019.
Cultural and scientific projects with reference to Austria taking place in the year 2019 in Japan can request the nominal support and the use of the anniversary year logo at the Embassy of Austria in Japan.
Nominal support given by the Embassy of Austria entitles the organiser:
to make public that the project is officially approved by the Embassy of Austria
to use the logo of the Austrian Embassy, the Austrian Cultural Forum and/or the special anniversary logo on advertisement material, e.g. poster, brochures, websites, banners and the like.
For the Austrian Cultural Forum in Tokyo this anniversary serves as impetus to further intensify the cultural exchange between Austria and Japan. We would like to celebrate this special jubilee with as many Austrian and Japanese people as possible and thus support events featuring and promoting friendly relations and exchange between the two countries.
In order to achieve this goal we rely on the support and ideas from you. We would like to ask you to contact us if you plan on conducting a scientific or cultural project in the year 2019. We look forward discussing with you the project and possible ways of cooperation.
On the occasion of the anniversary year Austria and Japan have designed a special anniversary logo. Organizers of cultural and scientific events are welcome to apply for authorisation to use that logo at the respective Embassy.
Read more about Japan-Austria 1869-2019