from - to
25 Jan 2018 - 30 Jan 2018
Cambodia - 1st Folk Art & Blues Festival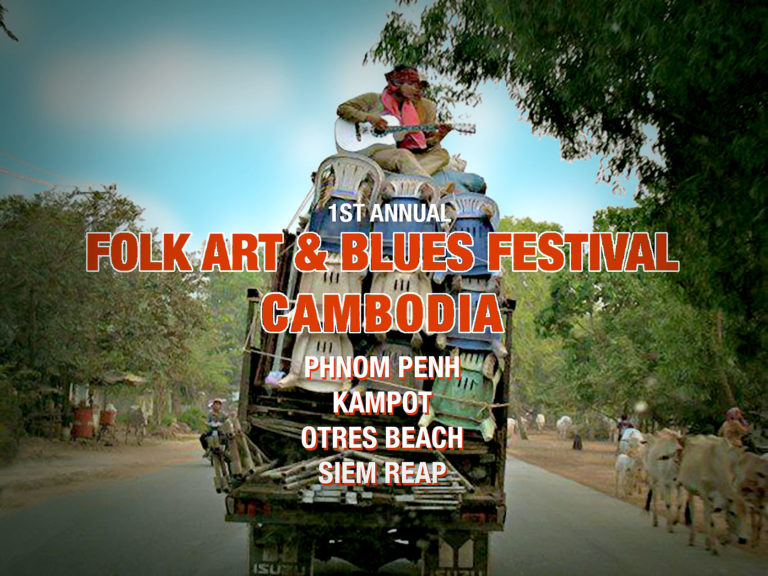 The 1st Folk Art & Blues Festival kicks off in Phnom Penh on Jan 25 at The Villa Grange Cambodia and will roll onto Kampot, Otres and ending in Siem Reap on Jan 30. The festival has a line-up of French, Australian, Cambodian and UK acts including The Kleps (FR), Frankie Teardrop Dead (UK), Justin Frew Trio (AUS), and The Cambodian Space Project (KH) (Otres only).
Folk Art & Blues Festival is a seed of an idea coming out of The Cambodian Space Project's touring and networks as well as Julien Poulson's three years of presenting Kampot Readers & Writers Festival.
Naturally KWRF's had a great music program from day one so we can see that there's an cool opportunity to grow this momentum into it's own spot on the calendar as a proper little, cross-country festival focussed on presenting a diverse range of folk arts & blues styled music and artists. To this effect, we're also keeping that famous Louis Armstrong quote in mind "all music is folk music…." in our programming style.
Aside from the musical acts traveling, there's also workshops in woodcut design and printmaking by Borneo Artist Rico Leong, food stalls and art market at The Commandant's House, Kampot and an open studio performance and recording session with Khmer American poet Kosal Khiev recording spoken word with the "Pot Boilers" – a music ensemble created in the tradition of The Last Poets.