from - to
08 Oct 2021 - 10 Oct 2021
Buffer Fringe Performing Arts Festival presents: A Hybrid Forum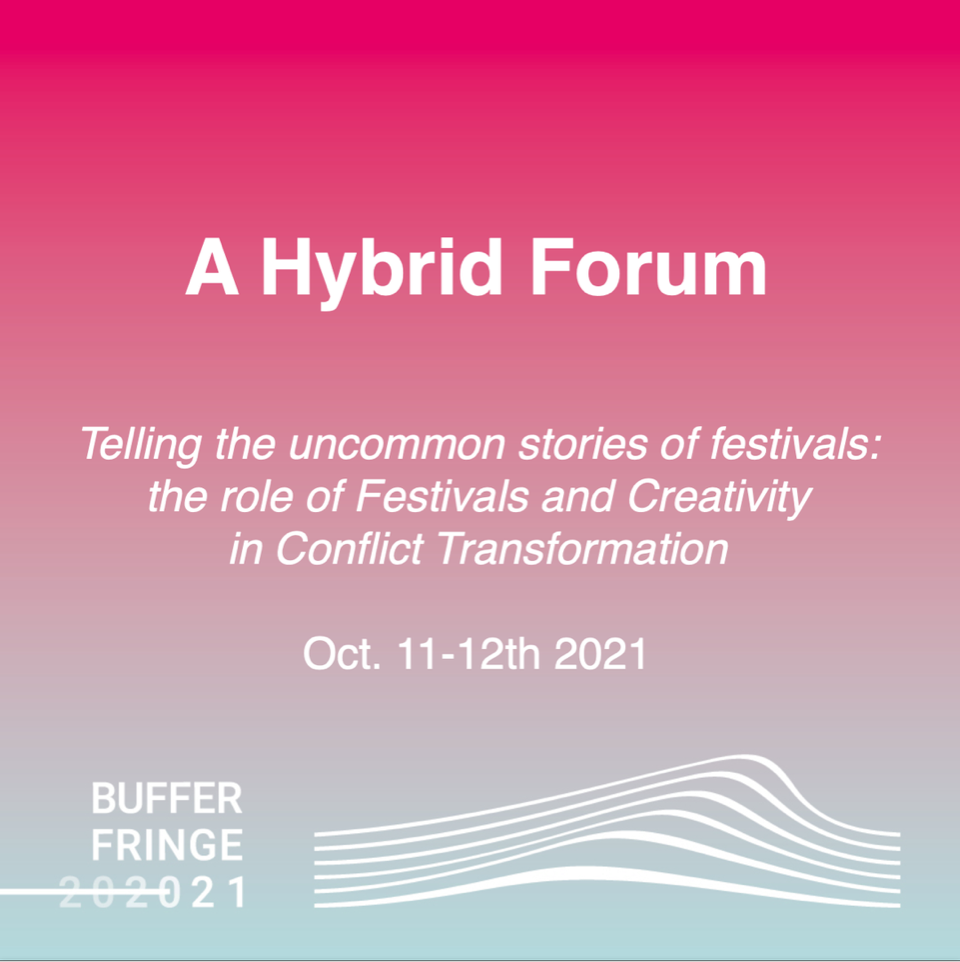 Following three full days of performances and events across (and within) the Buffer Zone dividing Cyprus, on 8, 9&10th of October 2021, Buffer Fringe Performing Arts Festival is co-hosting a one-of-a-kind Forum. A meeting (in person and online) between festival practitioners, performing arts stakeholders and artists, aiming to unmake the stories of festivals and to explore their role in creativity and conflict transformation, through questioning dominant narratives.
Buffer Fringe Performing Arts Festival is a unique festival situated in the buffer zone in Nicosia, Cyprus, and organised by Home of Cooperation. Now in its 8th edition, it aims to break down physical and mental barriers through the transformative power of the arts. An exciting lineup of projects by local and international artists will be presented this year.
The Hybrid Forum aims to explore these main questions:
What are the characteristics of a festival that connects people across differences, and how can those characteristics be enlisted intentionally to increase prospects for conflict transformation?

How can festivals create the space for new ways of seeing - which can play a crucial role in conflict transformation?
How can artists, festival makers and audiences challenge dominant narratives?
The Hybrid Forum is hosted by the Buffer Fringe Performing Arts Festival and IMPACT (Imagining Together Platform for Arts, Culture and Conflict Transformation) in collaboration with The Festival Academy. It will take place on the 11th and 12th of October 2021 at Home for Cooperation in Nicosia, Cyprus, with live online streaming.
ASEF culture360 is Media Partner of Buffer Fringe Performing arts festival 2021. For more updates on culture360 Media Partnerships events follow us on Instagram.
Find out more: