from - to
03 May 2011 - 11 May 2011
Brussels | Matsukaze world premiere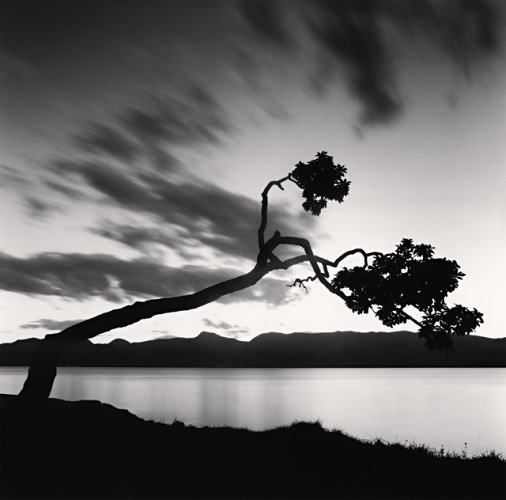 [caption id="attachment_8028" align="alignright" width="405" caption="Kussharo Lake Tree, Study 8, Kotan, Hokkaido, Japan, 2008 © Michael Kenna"]
[/caption] World premiere of contemporary opera
Matsukaze
commissioned by La Monnaie, Brussels with music by Japanese contemporary composer
Toshio Hosokawa
, choreography and staging by
Sasha Waltz
. Two sisters, Matsukaze and Murasame, are smitten with a noble exile. Years later, after their death, their souls continue to wander and lust after him. Matsukaze dances like a lunatic, wearing the hat and coat of her lover, and believes that she recognises him in the silhouette of a pine tree. Following
Hanjo
in 2004, Toshio Hosokawa returns once again to the tradition of nô theatre for his new opera. The same intimist approach and dreamlike atmosphere set the tone for this new composition in which Hosokawa stages four characters and a small chorus, accompanied by approximately fifteen musicians. As with
Hanjo
staged by Anne Teresa De Keersmaeker, La Monnaie has confided another talented choreographer, Sasha Waltz, with the staging of this world premiere. She is returning to La Monnaie after the productions of Purcell's
Dido & Aeneas
and Dusapin's
Médée
presented during the last seasons.
Matsukaze
is among the best-loved classics of Japanese Noh-theatre.  Outstanding contemporary Japanese composer Toshio Hosokawa wrote the music to the reworked libretto of the Noh-theatre classic
Matsukaze
. Together with soloists Barbara Hannigan and Charlotte Hellekant extraordinary singers unite once more with dancers from Sasha Waltz & Guests and the Vocalconsort Berlin on the opera stage. Toshio Hosokawa's 2004 production of
Hanjo
returns to La Monnaie, Brussels in April 2011. Following the premiere of Matsukaze in Brussels, the opera will tour to Luxembourg, Warsaw and Berlin in 2011.
Production
Sasha Waltz & Guests
, La Monnaie
Co-production
Grand Théâtre de Luxembourg
,
Teatr Wielki Opera Narodowa (Warszawa)