30 Sep 2015 - 13 Mar 2016
Exhibition: "Actors, Puppets and Shadow Play: Theatre in China and Japan" | Poland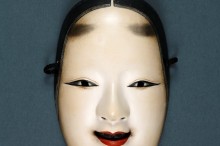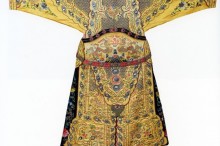 From 30 September 2015 until 13 March 2016, the
Manggha Museum of Japanese Art and Technology
in Krakow, Poland, an ASEMUS member, holds the exhibition
'Actors, Puppets, and Shadow Play. Theatre in China and Japan'
. Intended as a presentation of Far Eastern theatre from major Asian countries, China and Japan, the exhibition will be supplemented by an international conference,
'East Asian Theatres: Traditions – Inspirations – European/Polish Contexts'
(20–22 October), prepared in collaboration with the Polish Institute of World Art Studies and the Asia and Pacific Museum in Warsaw. Curated by Małgorzata Martini, the exhibition features
masks, costumes, props and musical instruments used in various types of productions
, as well as a presentation of theatrical makeup, portraits of actors and depictions of performances – e.g. in woodblock prints and paintings – documenting the conventions and means of expression used in various theatre genres. The exhibits reference
Beijing opera
, the spectacular symbolic classical theatre, whose repertory is to some extent mirrored in various forms of puppet theatre, including the famous Chinese shadow theatre, using flat figures cut out of leather in openwork techniques. T
he Japanese theatre traditions are represented by noh
, one of the favourite pastimes of the samurai, a Japanese dramatic art that originated from Shinto ceremonial mysteries, focusing primarily on the struggle between good and evil, where actors in leading roles perform in masks, and the character types are indicated by the richly decorated, colourful costumes. Staged as a kind of intermission between
noh
performances are short farces called
kyōgen
. In
kabuki
, the city dwellers' theatre, actors wearing fine costumes and sophisticated makeup traditionally acted out in a very expressive manner stories based on either historical events or current affairs in town.
Bunraku (ningyō-jōruri)
theatre staged similar plays to those showed in
kabuki
, using puppets manipulated by operators dressed in black, to the accompaniment of a musician playing the
samisen
and narration recited by a cantor. 'Actors, Puppets, and Shadow Play. Theatre in China and Japan' aims to
showcase a variety of theatre forms in their sundry aspects
. Although the cultural development in China and Japan progressed along different lines, in each case in a very rich and diverse manner, what these traditions doubtlessly had in common was that the performances not only combined word, dance or acrobatics and music, but also placed considerable emphasis on the spectacular aspect of the show and on rendering the theme of the play in the most attractive way possible, often using intricate devices and ploys. The resultant productions were extremely elaborate, rich and spectacular. Centred around moral or religious issues, they offered a very wide range of human emotions, from those experienced by ordinary people to dilemmas of loyalty and betrayal faced by prominent figures in historical dramas filled with tension. The performances abounded in love stories, conflicts and conspiracies, and consequently unexpected (and thus exciting) twists of the plot. All these theatre genres always attracted the audiences' attention, and continue to do so today, with their almost magical perfection in every detail, which viewers should also be able to observe in the exhibition. The exhibits come from several museums, cultural institutions, and private collections. For
additional information
about "Actors, Puppets and Shadow Play. Theatre in China and Japan', please visit
http://www.manggha.pl/en/exhibition/51