from - to
19 Nov 2018 - 20 Nov 2018
b.creative at Startup:CON in Korea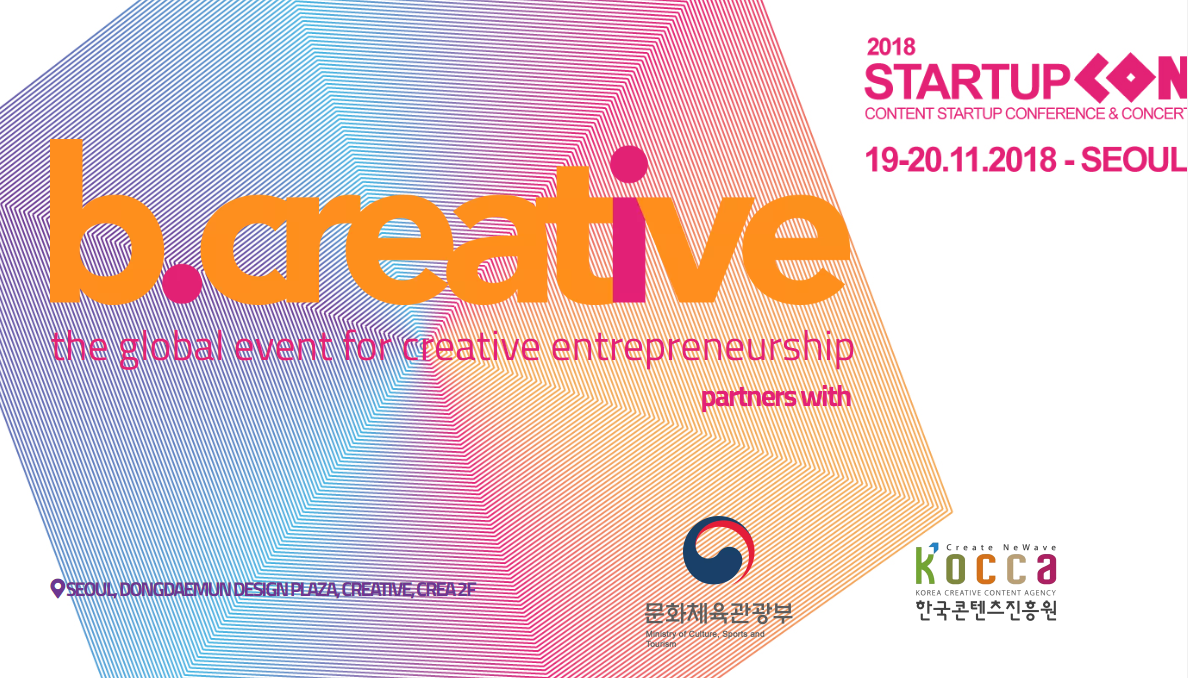 b.creative, the EU co-financed project which builds on a community of around 2200 creative entrepreneurs, networks and associations throughout the world, teams up with the Korean Ministry of Culture, Sports and Tourism and the Korea Creative Content Agency to contribute to Startup:CON on 19-20 November 2018 in Seoul.
Startup:CON is an annual conference organised by KOCCA dedicated to culture and creative entrepreneurship. It will be attended by more than 1,000 start-ups and entrepreneurs from South Korea and abroad. The b.creative delegation will participate as main speakers and panelists to the event in order to give a European perspective on cultural and creative entrepreneurship.
b.creative facilitates the convergence of various artistic and creative competences, technical, scientific and entrepreneurial skills in order to generate social and economic innovation. The event aims to influence policy makers and involve citizens to ensure that creative ideas permeate societal development.