from - to
09 Oct 2014 - 14 Oct 2014
Asia Now | new art fair in Paris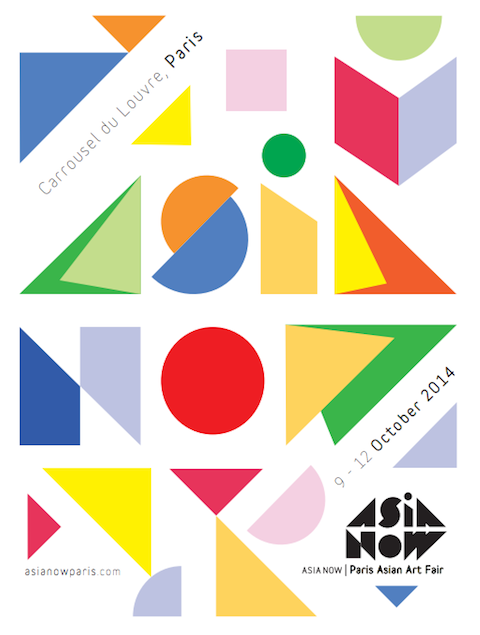 A new art fair
ASIA NOW
will take place at the Louvre Carrousel in Paris in October 2014, proposing a panorama of contemporary artistic creation and emerging talents from 13 Asian countries (China, Japan, Korea, Cambodia, Viet Nam, Myanmar, Malaysia, Thailand, Philippines, Indonesia, Singapore, Taiwan and India).
ASIA NOW
 is the first curated contemporary art fair focusing on Asian artists ever held in Paris.
Applications from galleries and other potential exhibitors that wish to participate are invited NOW - deadline: 31 May 2014.
Read more about what ASIA NOW offers
ASIA NOW's inaugural art show will take place at the Carrousel du Louvre in Paris from

October 9th to the 14th, 2014.

Its ambition is to allow top collectors, key leaders and art lovers to discover and appreciate the finest curation of contemporary Asian artworks within a prestigious and unique venue in Paris.
The ultimate goal is to present the best of Asian contemporary creation while maintaining a keen interest on its evolution and future development. ASIA NOW is the first to bring this dream to Paris.
A leading Asian artist solo show will be organized in a special venue. Talks with artists, curators, collectors, critics, all experts in the Asian contemporary art scene will share their passion and debate.