from - to
17 May 2012 - 20 May 2012
Art HK 2012 | Hong Kong Art Fair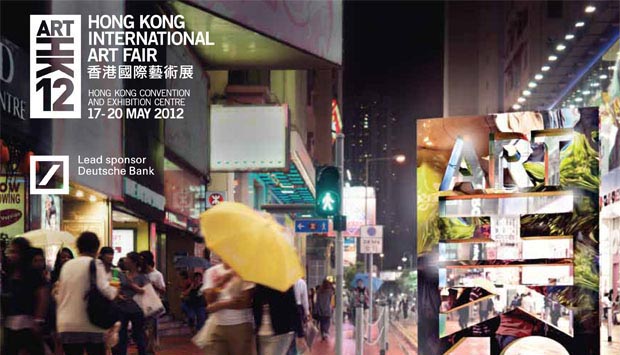 Back for its fifth year, ART HK 12 will take place 17-20 May 2012, at the Hong Kong Convention and Exhibition Centre (HKCEC). This year, ART HK 12 will showcase contemporary art from 266 galleries representing 38 International territories.
Widely acknowledged as an important platform for networking in the international art community, ART HK brings together leading collectors, curators, artists and galleries from across Asia and the rest of the world. The Fair is accompanied by an exciting programme of events showcasing the best that Hong Kong has to offer culturally as well as socially, and an extensive
talks programme
featuring a world class line-up of speakers. Collectors are drawn by an opportunity to discover a quality and geographical diversity of art not presented anywhere else. New enthusiasts will gain from the education opportunities offered, and learn first-hand from art world professionals.
See list of galleries
Asia One
is open to galleries who have an exhibition space in greater Asia (broadly defined as including Turkey to New Zealand and the Middle East to the Indian sub-continent).
Art Futures
 is a feature of ART HK showcasing emerging talent represented by young galleries. ART FUTURES galleries are established in or after 2004, and show one or two artists aged 35 years old or less at the time of application.
Source: Hong Kong Art Fair