Artists Action for Japan | AAFJ | tsunami fundraiser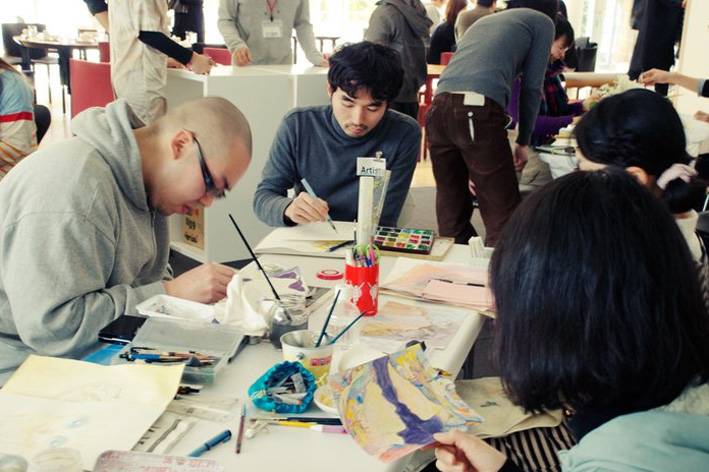 In response to the earthquake/tsunami disaster in the Tohoku area, art students from Tokyo University launched the
Artists' Action for Japan
(AAFJ), a series of public art sales that include student and practicing artists' works.
AAFJ initially posted a call to artists, to which over 120 individuals from different regions responded by donating artworks and volunteering their time. Students from renowned Japanese institutions such as Tama Art University, Musashino Art University and Tohoku University of Arts and Design, are amongst them.
By donating ¥1000 or more, participants can pick one of the items on display, or ask one of the volunteering artists to create an original piece of artwork. Woodblock prints, drawings, collages, calligraphy, manga, paintings and even a few silk-screen prints have so far been created. Over ¥1,864,000 has been raised since the beginning of the initiative.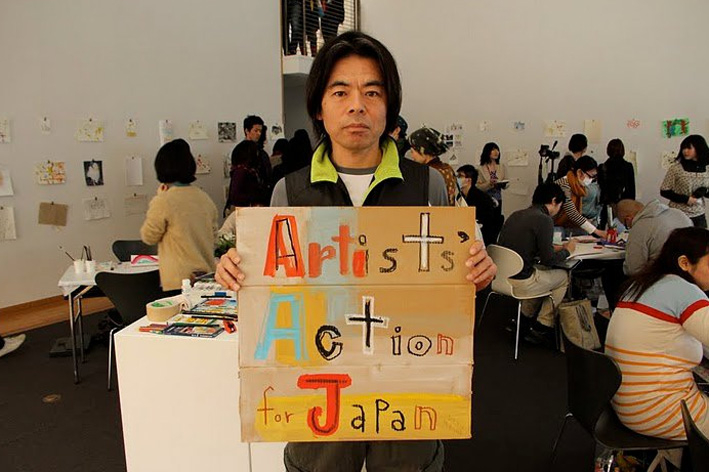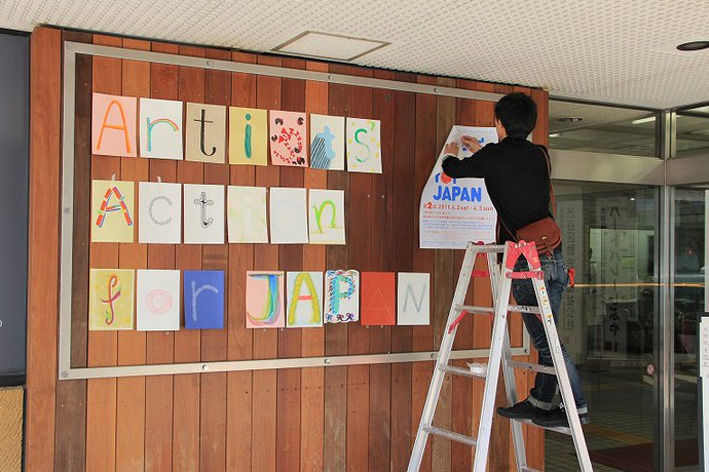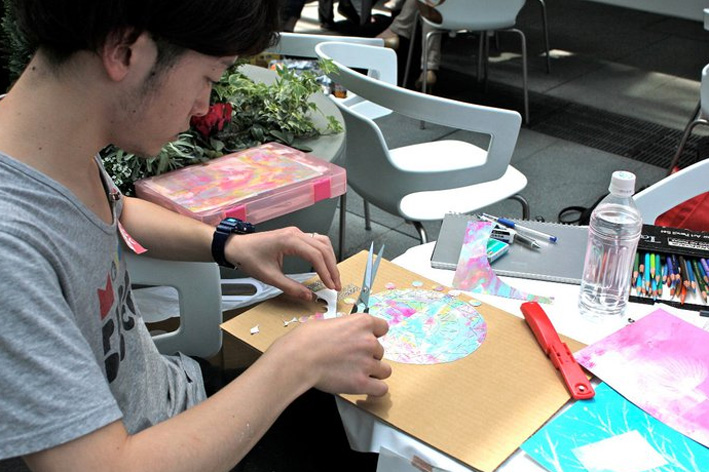 Photos: ©  AAFJ