from - to
25 May 2021 - 25 May 2021
Art in Motion - online talk with Japanese video artists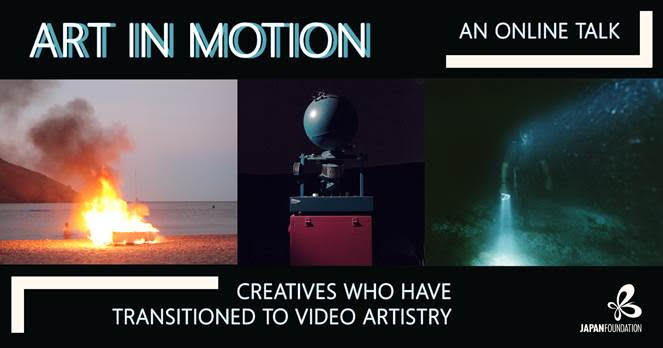 The Japan Foundation in London is hosting an online event 'Art in Motion' talking to Japanese artists working in video art about their work and process. It takes place online on Tuesday, 25 May 2021, 1:00pm (BST). Artists NOGUCHI Rika, YANAI Shino, and SAWA Hiraki talk about their individual relationships with video art
Since its emergence in the late 1960s, video artistry has been gaining an increasingly prominent position in the visual arts sphere, forming a key element in many independent and large-scale exhibitions worldwide. Setting itself apart from conventional filmmaking, its unique way of conveying a particular vision or message has been adopted by many artists, including those who do not necessarily begin their career with motion image.
So, what is the attraction of video art from the artists' perspective? Is it easier to create in its infinite variety and in the current times which heavily rely on digital alternatives? Perhaps it provides a greater medium for expression?
In conjunction with the Japan Foundation's online exhibition, 11 Stories on Distanced Relationships – Contemporary Art from Japan, we have invited three of the exhibited artists, who are either based in or closely connected to the UK, and who began their careers with other media of expression but later adopted moving image.
The three artists are NOGUCHI Rika whose main medium is photography but who recently started incorporating video art, YANAI Shino who produces performances and installations mostly in video, and SAWA Hiraki who studied sculpture but is known for his videos which capture his subject's full psychological territory. Together they will talk us through their individual relationships with video art and what inspired them to select this medium in their conceptualisations, while introducing some of their representative works. The conversation will be led by Stuart Tulloch, curator and Head of Programme at Firstsite.